Although you may not be able to see all of them, Intuit added and enhanced many new features in 2019. If you have an older version of QuickBooks, the changes have likely already been incorporated through updates and you have perhaps not seen them yet. Here's a list of what's in store for everyone.
The Create button has a new location.
Now, you'll see a button marked +New in the upper left corner. Before, you clicked on the + (plus) sign in the upper right corner to open the Create window (invoice, sales receipt, bill, single time activity, etc.).
Instant Deposits to Your Bank Account
When using QuickBooks Online Payments, you have the ability of available credit card and bank transfer payments from customers, deposited in your bank account within 30 minutes for a 1% fee. These funds will be directed to your U.S.-issued Visa or MasterCard debit card.
Mileage Tracker
Before this tool was found only in QuickBooks Self-Employed, however, QuickBooks Online users will now have access to it. The mileage tracker allows you to track your business-related mileage so that you'll have a numerical total to enter when you come to that deduction on your income tax return. You also have the ability to record trips manually by entering starting and ending addresses (or the total miles). Or, you'll be able to turn on GPS and let your smartphone record the mileage automatically by using the QuickBooks Mobile app.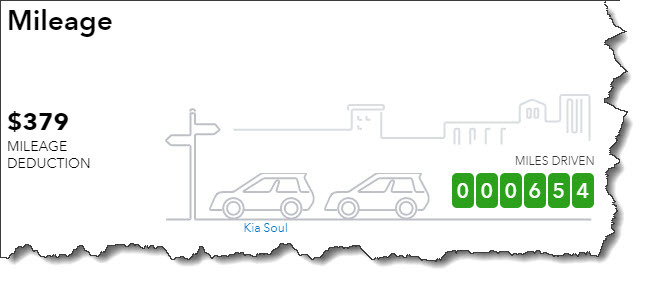 Using the Mileage Tracker you have the ability to record business miles driven either manually or automatically as well as calculate your tax deduction.
The mobile app has new navigation tools
You may be used to navigating from a list of features in the QuickBooks Mobile app. You will soon see an entirely different look for navigation using icons that represent common tasks (Transactions, Expenses, Mileage, etc.). You will see these icons when you click on the Shortcuts tab. The remaining tools can be found in the All tab.
Managing health benefits
Now you can compare, buy, and manage employee health, dental, and vision coverage using QuickBooks.
Receipt Capture
Receipts can be an annoyance for business owners. Many still just toss their receipts into a shoebox and don't bother to enter them until tax time comes around. Now you can take a photo of your receipts and send them to QuickBooks in any of 3 different ways. You can:
Scan them through the mobile app.
Upload, then dragging and dropping them.
Forward them through an email.
Your receipts will automatically be categorized and matched to transactions; when there is no match, you can create a new transaction. Your receipts will appear in the Receipts dashboard under the Banking tab.
Multilingual invoicing
If you have international customers you may be able to send them invoices in their native language. QuickBooks not only supports English but languages such as;
French
Spanish
Italian
Portuguese (Brazil)
Chinese (traditional)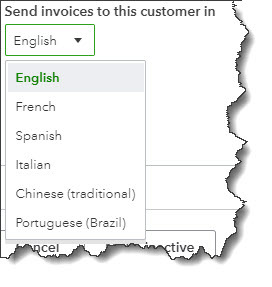 You can now send invoices to customers in any of 6 languages.
One-step contractor payments
You now have the ability to track details such as; class, location, and Project by using the drop-down lists in the contractor payments window to make your selections.
Next-day deposits
When you're a QuickBooks Online Payments subscriber, you'll have the ability to get next-day access to payments customers have made to you via credit card or ACH. You must sign up for this service. Fees of 1% of the total deposit, up to $10, will apply to ACH payments
Automatic-calculated sales tax
QuickBooks has added sales tax to sales forms which can be used even if you have a cash basis business. Once you've completed the initial setup work, QuickBooks Sales Tax will do the calculations and add sales tax automatically.
At Summit CPA we offer QuickBooks consultation. If you would like further information on how we can assist you with your bookkeeping needs, contact our office at (866)497-9761 to schedule an appointment with our Advisors.