Technology is improving expeditiously. The majority of the population have multiple digital accounts all over the internet or somewhere in a virtual cloud. Maybe you do online banking, investing, or downloaded an app to your phone or computer from a store you do business with frequently. Of course, most everyone has some sort of social media account to keep up with the family and friends. Let's face it, the majority of us have a lot of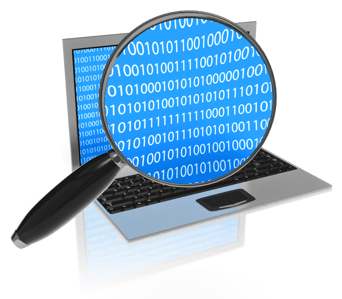 important information floating around out there somewhere.
Surprisingly, some have never thought about how much their digital assets might be worth. For example; maybe you've collected a lot of music files, or electronic books, home videos, or photos. If you have an online business there is also value to your domain name. When is the last time you checked with your state for unclaimed money? Some of us get paid to do surveys or blogs, or maybe you have cash points from your credit card purchases. Some of this digital information could mean cash for your heirs.
Have you ever given any thought to what happens to these accounts if you were to become incapacitated or die? Your digital assets and fingerprints are an important part of estate planning that most of us don't even think about when we plan ahead.
You should at least review your estate plan on an annual basis. However, there are times that you will need to update your plan because of important life changes such as, a birth, death, or marriage, etc.
Consider naming a "digital executor" when it's time to review your estate plan. Select someone that you trust that is capable of deactivating all of your online accounts, stopping automatic payments, etc. Be sure to update your password list and security questions each time you make changes. You might find it's easier to use a flash drive to store and update your password information. Of course, be sure to tell your chosen digital executor where you keep this information.
Be sure to discuss the details of your estate plan with your family, be sure to include a list of all your vital account and password information. If you need assistance contact our office at (866) 497-9761 to schedule an appointment with our advisors.