Have you made your home energy-efficient in 2013? If you're thinking about energy-efficient updates, this may be a good time to get the job done and get a tax deduction before the law expires. We've listed some basic information about the energy credits that you should know when filing your 2013 federal income tax return.
Residential property energy efficient credit.
This particular credit is available through 2016. If you are installing alternative energy equipment on or in your home, you may be able to deduct 30 percent of that cost. The qualified equipment would include things such as, a solar hot water heater, wind turbines, or solar electric equipment.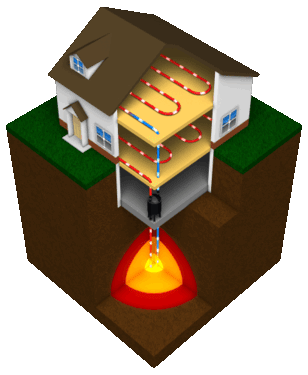 The installation of qualifying equipment does not have to be in your main residence. However, it must be installed in your home located within the United States.
For most types of property, there is no limit to the amount of credit available. You may carry
forward any unused portion of the tax credit to the next year's tax income tax return, if your credit is more than the tax you owe.
Non-Business energy property credit.
This tax law was set to expire at the end of 2011 but was extended through the end of 2013. In order to qualify for this credit your main residence must be located within the United States. This tax credit has a maximum lifetime limit of $500. Of this limit only $200 may be used for windows.
Certain energy saving property that you have added to your main residence, such as; water heaters, or qualified air conditioning or heating systems, may allow you to claim a 10 percent tax credit. This would include the cost of things such as; window, doors, roofs and qualified
insulation.
In some instances you may be able to claim the actual cost of certain qualified energy-efficient property though each type of property may have a different credit limit. Some examples include; the cost of qualified heating and air conditioning systems, water heaters, etc.
Be sure that you have the manufacturer's credit certification statement because not all energy-efficient improvements qualify for the energy-efficient tax credit. The manufacturer's certification statement may be found on the product packaging or on the manufacturer's website.
For more tips on how we can help you reduce your tax bill contact our office at (260) 497-9761 to schedule an appointment with our Tax Advisors.