Effective January 1, 2020 small businesses will have to comply with the new Department of Labor overtime rules. This new rule will affect an estimated 1.3 million employees. This is the first overtime regulation update since 2004.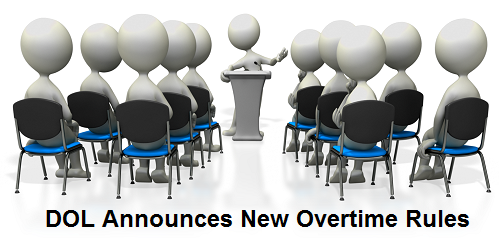 This new rule says that non-exempt employees that have a base salary less than $35,568 ($684 per week), regardless of their duties, will now be entitled to time and a half overtime pay. The previous salary threshold was set at $23,660 for a full-year salaried employee in 2004.
The new overtime rules also have a variety of other changes. These changes will allow employers to count additional forms of payment toward meeting the standard salary threshold. These include non-discretionary bonuses and commissions to satisfy up to 10% of the standard salary thresholds. There is also a revision for special salary thresholds for employees in the motion picture industry and U.S. territories.
You can learn more about the new overtime rules by visiting the DOL website.
At Summit CPA we have the ability to assist you with your tax and financial needs, as well as retirement plan audits. Contact our office at (866) 497-9761 to schedule an appointment.