Originally, the Earned Income Tax Credit (EITC) was created in 1975, to assist low to medium income taxpayers with their Social Security taxes. The IRS estimated that approximately 20% of qualifying taxpayers didn't take advantage of this break on their tax return. So, how do you know if you're eligible for the EITC? Below are some things you should know about the EITC.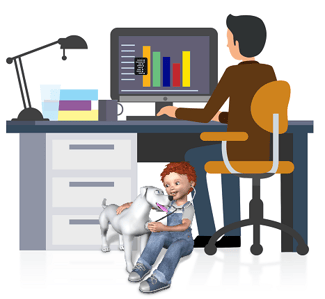 Who qualifies? One of the most common misconceptions is that only married couples with children qualify. However, both married and single taxpayers as well as those without children may qualify for the EITC when they meet certain age, income, and residency requirements. One exception is that you may not file a return as "married filing separate".
You may qualify if in 2018, you were "married" and earned $54,884 or less or "unmarried" earning $49,194.
You must have an earned income to qualify for the EITC, whether through an employer, self-employment, or farming, etc. If you are in the military, non-taxable combat pay and some disability income also qualifies.
The amount of the credit will depend on your filing status, your income, and the number of qualifying children.
Information you will need to qualify for the EITC includes valid social security numbers for you, your spouse, and any qualifying children.
Be sure to keep all information that supports your claim for this credit. If the IRS finds that you have claimed this credit in error, you may be prohibited from claiming this credit for 2 or more years. If the IRS deems that filing was fraudulent, you could be prohibited from using the credit for as much as 10 years.
Just because you don't qualify one year doesn't mean you won't qualify in the future. At Summit CPA we offer multiple resources to assist you with all of your tax and financial planning needs. Contact our office at 866-497-9761 to schedule an appointment with our advisors.