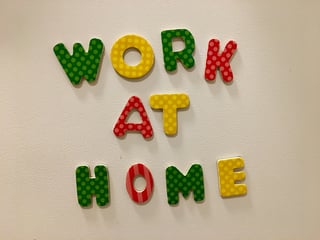 Hi. My name is Cal. Summit CPA Group was my first job directly out of college in January of 2014. With no internship under my belt, it was the first real work experience of my career. I thought the environment was very typical of an accounting firm: everyone worked in the office and we focused on fulfilling the traditional roles of a CPA firm.
There were very few digital clients— in fact, most clients were local to the Fort Wayne area. For the next couple of years, I learned how to manage clients and the basics of real-world accounting from my colleagues. I worked in the office, building my skill set and experience, and in 2016 Summit CPA Group made the decision to become a distributed company.
Distributed? What? My only true work experience was with Summit, in a traditional office setting. The change of moving to a distributed-model company seemed daunting. While I did enjoy the flexibility of occasionally working from home, I wasn't sure I could adapt (or if I was willing to commit) to full-time remote work. I was young and I was curious about other aspects of the accounting profession, especially corporate accounting. When a corporate accounting opportunity presented itself, I couldn't pass it up.
I left Summit in the Fall of 2016 and began a new journey. Part of my learning experience at Summit CPA Group included hustling to meet deadlines. This served me well in my new position. I was prepared to handle the job, but I quickly realized that corporate life wasn't for me. Going from managing several clients to only managing one client was a complete downshift in energy.
Additionally, public accounting affords a lot of opportunity for continuing education in all aspects of accounting, whereas corporate is more industry-focused education.
While I was out exploring the corporate accounting world, Summit CPA Group was experiencing huge growth in both clients and staff. I remained in touch with coworkers— the discussion about the upward direction of Summit CPA Group was intriguing. In July of 2017, after less than a year away from the company, I reached out to the COO, Adam Hale, and let him know I would be interested in coming back to the team if there was a position open. Thankfully, there was an opportunity and I was more than happy to jump back into the fast lane with Summit CPA Group.
What if I had gone to work at a traditional firm right out of school? I probably would have been placed in one side of accounting: audit or tax. I wouldn't have been afforded the opportunity to be involved in business operations, tax, and a variety of other areas in accounting that keeps the job fresh. I never know what a typical week at Summit CPA group will be like, which makes it interesting.
My advice for students straight out of school who are considering going to work for a distributed-model company is simple: consider your personality. If you are someone who needs a lot of structure, distributed wouldn't work for you. You must be disciplined when you work remote from home— it's very easy to become distracted and your work will suffer.
If you can remain focused and you enjoy flexibility and freedom, give it a try. I can honestly say, after working in both a traditional environment and a distributed environment, working for a distributed-model company affords greater flexibility— if you can manage your time.