So, you received a letter from the Department of Labor (DOL) saying you are being audited. Don't panic. There are many different reasons that you may be up for a DOL audit. Here are a few reasons you may have been chosen for an audit;
* An angry ex-employee made a complaint.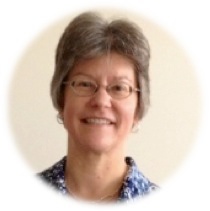 * An IRS audit may be the cause of an audit in other agencies (such as the DOL).
* Errors found on your Form 5500. For example; if your company had 100 plan participants last year and this year the form says you now have 1000 plan participants. This may look like a typo to the DOL.
* Form 5500 shows a 401k plan with no health and welfare plan. In this instance, the DOL would then request that the business provide any relevant plan documents as this is unusual.
When you receive an audit letter from the DOL, one of the first things the plan administrator should do is to look for a code on the letter. For example; code 50 is for a health and welfare plan review. Code 53 is used for a pension plan review. Regardless of the plan type, limit your response to only the information that was requested. Also, it may be a good idea to consult with your company attorney.
It's common for employers to retain a third-party to design and administer the company benefit plan. Ultimately, any violations are always the responsibility of the employer. Even if a third-party is at fault, the employer is the one who must pay any fines or penalties due.
Will you need to hire a third-party to audit your 401k plan? Hiring a CPA firm that specializes in 401k auditing will make a difference in how smoothly your audit goes. Utilizing the most current technology available, it is possible to assist you entirely "off-site", and with little or no distraction to your daily office routine. At Summit CPA we also offer flat-fee pricing for 401k audits so there are no surprises when you receive your bill. To find out how we can assist your business, contact our office at 866-497-9761 to schedule an appointment.