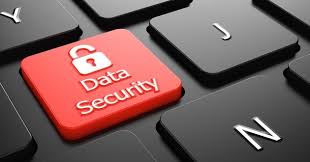 I work in IT for a distributed company. That means the employees are located at various locations across the country and most of them work from home. Working from a home office has many perks, such as flexible hours, no commute, casual dress (please, no pajamas if you're going to be on a video conference!), and fewer distractions. However, it can also present some challenges, particularly with technology.
The IT Department at a distributed company varies quite a bit from one at a brick and mortar office. Let's look at the ways it differs:
Self Set-up. No one is going to walk into your home office and set up your equipment for you. Be ready to hook up all those cables, monitors, and other peripherals yourself. But, hey, you're techy, you hooked up the tv, cable box, DVD player, Xbox, and sound system yourself. You can do it.


Data storage. Instead of maintaining an onsite server, a small- to mid-sized business may use cloud storage such as Dropbox, AWS, or OneDrive. Sharing files and folders isn't always as straight-forward as it is with the traditional local area network. And since some of that data may reside on your device's hard drive, be prepared to use encryption to protect it.


Installation of software. At times you may need to install software or, if you're lucky, someone in IT may remote into your computer and install it for you. However, if you get the BSOD (blue screen of death), you will most likely be calling the support line of the company where your computer was purchased. (Tip: You might want to have a backup computer available loaded with all the software you use. That way you won't be totally out of commission if the support tech wants to reload Windows, which also means reloading any software that wasn't installed at the time of purchase. And if you sync files to your computer from an online service such as Dropbox or OneDrive, that will take some time depending on how many files are synced.)


Communication. Instead of chatting with your co-workers as you meet in the hallway, you'll need some tools to facilitate communication. We use Slack for all of our internal communication. It's great for one-to-one private chats or sharing with an entire group of people on a shared channel. You can even set up channels connected to your clients. You can also upload files or pictures or even a link to a funny YouTube video, but be sure to use the channel specifically set up for that purpose.


Virtual Office. Don't like to carry on long conversations with chat messages? We solved that problem by using Sococo, a virtual office where you can pop into a co-worker's office (please knock first) and talk face to face while sharing your screen. We also have our staff meetings in one of the large conference rooms available.


No traffic. If you're used to driving across town to meet with clients and hate the inevitable traffic jams, you'll be delighted you no longer have to deal with that. Simply send your client a GoToMeeting link, put on your headset, turn on your camera and have an online meeting. Share your screen or let your client share hers and take care of business while saving time and gas. And it's good for the environment.


Security concerns. It's great that you can take your laptop or tablet to Starbucks or the park to work. Just be sure to keep an eye on it and never walk away and leave it at the table while you get a refill. And remember that public wi-fi isn't secure. Better have a healthy data plan on your smartphone so you can tether your device to it or subscribe to a personal VPN. Oh, and you can't take your sticky notes with your passwords along. What if they fly away in the breeze? Hopefully your company has a password manager such as LastPass so that your login info (and possibly client login info) is secure and easy for you to access wherever you are. If you use your personal devices to read work email, be sure they are protected by a password, pin, or other security measures.
Being distributed poses some challenges, but ones that can be met with some patience and the right tools. And the benefits certainly outweigh the challenges. Now, if you'll excuse me, I'm going to take the dog for a walk before my next video conference.