If you were to take a vacation without your smart phone GPS or a map, you could get lost, right? When you try to run a business without a plan you will likely have the same result.
Think of your business plan as your GPS or map. A GPS/map that will guide your business successfully into the future. A good business plan will tell you where you are now and where you're headed in the future. Your plan will also serve as a guide for any potential lenders and investors.
Although business plans can vary there are certain things that are essential to making your plan a success. For example: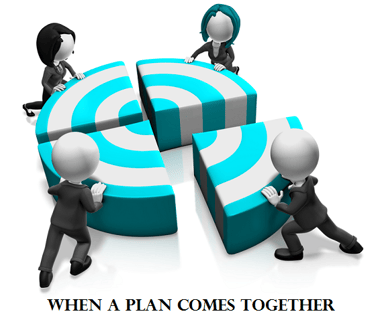 Research. One of the first things you need to do is define your market niche and identify the competition. Research others businesses in your industry. How does your product/service differ from your competitors? What makes your product/service stand out?

Equipment/ skills. Do you have the right equipment or skills to compete now and in the future? Research other like businesses to find out what will it take to succeed?

Capital. How will you get the capital to make your plan become a reality? Do you plan on using your own money? Will you get a bank loan, or seek out investors?

Pricing

. You will need to determine the cost of your product/service and delivery costs to determine your product pricing. Can you compete with similar businesses and still make a profit?
Marketing. It's essential that you have a good marketing plan. There are many ways to advertise, such as; social media, TV, radio, newspaper, or even magazines.
Location. Will you have a physical store location or online only sales? If you decide on a physical store, it's important to find an affordable location that will encourage a lot of foot traffic.
Website. You will need to create a website for your business. Be sure it's interesting and user friendly so your customers can navigate with ease. If it's too complicated to find what the customer is looking for then you may soon find you are lacking in the customer department. We all know that's not good for the bottom line.
Projections. Examine your key operating ratios to determine your projected profits for the years covered by your business plan.
Many business plans fail because they are lacking in details. When you have a well-developed business plan in place you will not only be successful but you will gain respect from lenders and investors. At Summit CPA we offer multiple resources to help your business succeed. For more tips or assistance, contact our office at 866- 497-9761.