Have you checked your credit report lately? There have been a lot of data hacks recently so it's a good idea to have a look at your report from time to time to make sure everything is correct both personally and for your business. You can either look online at www.annualcreditreport.com or you can receive a free credit report by calling 1-877-322-8228. You are allowed one free report annually from each of the 3 credit agencies.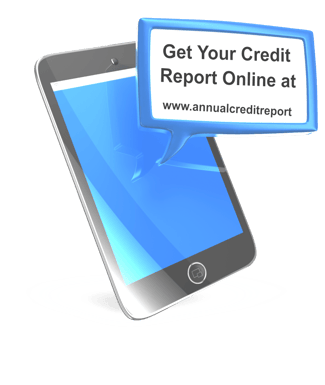 Why you should get a credit report? Checking your credit rating is one of the best ways you can protect yourself. After all, identity theft is a multi-billion dollar industry. There are many reasons that you should check your credit report. You may be surprised how many mistakes that a person can find on a credit report. For example:
Your information may get mixed up with someone (relative or not) that has a name that is the same or similar to yours.
A business incorrectly reported a late payment or a non-payment to an agency.
An error that you thought was corrected by a business, didn't get corrected.
By reviewing your credit report when you find an error, you can make sure the errors on the report, get corrected.
What if you find an error? All three agencies will provide instructions about how to correct any errors that you find. Just remember, it may take a little time and effort on your part to make sure the error is corrected. You may have to contact the business that reported the error to get it corrected. Note: All communication should be in writing.
The credit report will only allow you to find and correct any errors. You will not get a free credit score (FICO). Your credit score is the number that a business uses to find out how well you manage your credit. For a fee, you can contact the 3 agencies individually to obtain your credit score (FICO).
Don't be taken in by companies soliciting either by email or phone, offering a credit report for a small fee when you can get it for free annually. At Summit CPA we offer multiple resources to assist you with your financial needs. For more information contact our office at (866) 497-9761 to schedule an appointment with our advisors.