Approximately half of all new businesses fail within the first 5 years. Though there are multiple aspects that contribute to the failure of a business. The most common aspect is due to poor cash flow management. It doesn't matter the size of your business, every business will have to deal with uncertainty when it comes to expenses, inventories, and fluctuations sales. Below are 4 suggestions to help curb the variations of your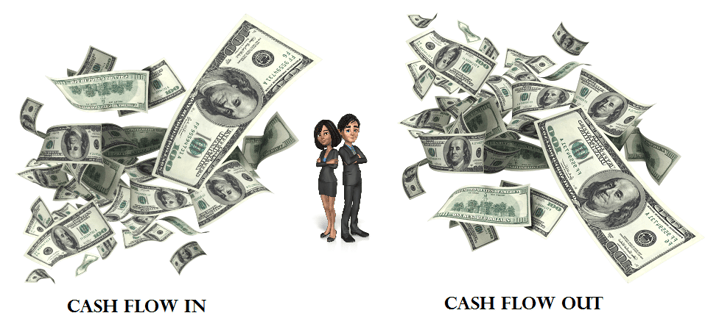 business cash flow.
Cash flow analyze. The first thing you need to know in order to take meaningful action is to figure out where the money is coming from and where it is going out. For at least one complete business cycle, monitor your bank accounts. You can use this information to create a realistic

cash flow

forecast. To help you understand your seasonal cash needs, this should be done throughout the year.
Examine the receivables. When a business extends credit to risky customers, fails to identify those who pay late, or don't collect payments on a timely basis, these are practices will intensify cash flow issues. You can ease your receivable fluctuations by creating aging reports. These reports will help you to follow up when there are late payments.
Slower payments

. Sensible management of your cash flow dictates that you retain cash as long as possible. In other words, pay your vendors on time, but not too early. That is, unless your vendors offer discounts for early payments. You should take advantage of discounts when possible to save on costs. You might even consider negotiating with vendors to extend payment terms.
Expense timing. Don't get caught off guard by large expenses. If you know you owe a tax bill, start saving early. Don't wait until the due date is near to start worrying about how to pay for this large expense. If you know you will need a new roof or you will soon need to replace some equipment that is starting to wear out, think of it as your emergency fund and start saving for those large expenditures now.
By taking these steps and endeavoring to smooth out cash fluctuations, proficient managers have the ability to keep their companies strong throughout the business cycle. At Summit CPA we offer multiple resources that will help get your business on the right track. If you need assistance, contact our office at 866-497-9761 to schedule an appointment with our advisors.