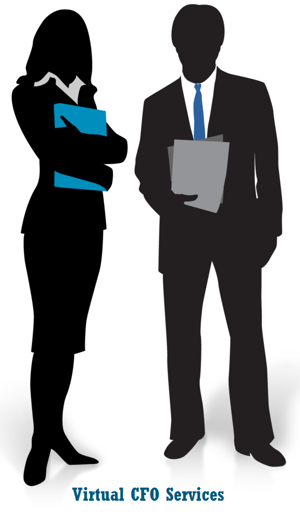 Have you ever felt overwhelmed doing the day-to-day duties of running your business? Does it seem like there is just not enough hours in the day to get everything done? Maybe it's time to consider a Virtual CFO to help you get things done.
Regardless of the business size or industry a Virtual CFO can give you the peace of mind you deserve while giving you time to get other important aspects of your business done. Here is a list of services and/or solutions a Virtual CFO can do for your business. They can:
Focus on growth by assisting you in designing a written business plan.
Provide financial reports each month that are meaningful, accurate, and timely.
Provide monthly cash flow projections that project a rolling 12 months.
Assist you in making good decisions for your business and help manage your business.
Review the financial statements for both monthly and year to date results.
Provide a weekly report to measure key performance indicators for your business.
Provide a profit and loss analysis on a monthly basis that compares your business performance to that of the industry.
Review your banking relationships on a regular basis so that you are prepared when the need for financing arises.
Provide you with a qualified team of accountants to help you maximize profits, minimize taxes, improve cash flow, and build personal wealth.
At Summit CPA we offer multiple resources to assist and help your business grow. If you're ready to get an edge on your competitors? Contact our office at (866) 497-9761 to schedule an appointment with our Virtual CFO.