It can be tough trying to make a living when you're running a small business. At times it may seem as though everything you make goes right back into the business to keep it running smoothly. Below are some tips to help your business not only survive but to be successful.
* Cash flow. A major cause of failure in a business is not having sufficient cash flow. It's vital that you have enough cash flow to pay your vendors, your employees, and yourself. Those who run a seasonal business will especially understand how challenging it can be to have sufficient cash flow. A seasonal business must balance a seasons of high sales with their slow seasons to have sufficient cash flow for the entire year.
Tip: To understand your cash needs each month, create a 12 month rolling forecast of your revenue and expenses.
* Pressure points. There are 4 top pressure points that contribute to your business's financial success or failure. First you must determine what these 4 points are in your business. Then, when you put your focus on these key financial drivers in your business, it will make it easier to accomplish success.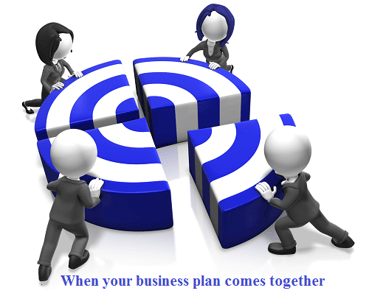 Tip: Take a look at your previous year's tax return. This should help you identify the key financial drivers for your business. You should use this same technique for your day-to-day business operations.
* Inventory. A business that sells a physical product needs to have a good inventory management system in place. It doesn't have to be a complicated system, just a system to help you control your product inventory. Excessive inventory can create cash flow problems for your business.
Tip: Create an inventory system that counts inventory, identifies discrepancies, and alerts you when it's time to liquidate inventory.
* Customer base. Know your customers, are they happy and loyal? If you only have a few big customers that make your business successful and you lose one of them to a competitor, it could be detrimental to your business. Try to figure out a way to get and retain more loyal customers. That way if you do lose a customer your business can still survive.
Tip: By knowing what your target customers are looking for, you will have a better chance of satisfying and retaining both new and old customers.
* Point of Difference. Why do your customers buy from your business? What sets your business or product apart from others that sell the same products?
Tip: If you're not sure what sets your business/ product apart from your competitors, ask your customers. This information will be quite useful for generating new customers.
* Support team. To be successful you need a support group of professionals to help you. Examples of a good support team will include:
* An accountant.
* A lawyer.
* An insurance agent.
* Reliable vendors.
* And last but not least, great employees.
Tip: Be sure to review all of your resources annually and make improvements when necessary.
For a more detailed analysis of your business, contact our office at (866) 497-9761 to schedule an appointment with our advisors to ensure that your business in on the right financial track.