The Virtual CPA Success Show: Episode 60
In this special episode, Jamie Nau, our host and Director of Accounting interviews Jody Grunden, our CEO and co-founder now Partner at Anders CPAs + Advisors, and Dave Hartley, Partner and Director + Advisory Services, at Anders to discuss what the future looks like for Summit CPA Group and the Accounting industry in general. They will talk about the recent Summit and Anders merger, what changes we have made and are still doing, how we championed change within our teams, and how this will pave the way for innovation and bring more value to our clients.
---
Episode Notes:
"From my perspective, when I look at what businesses need today, I think it's absolutely positioned for massive growth." - Dave Hartley

The finer details of this episode:
What does the future look like for Summit after the merger with Anders?
What does the firm of the future look like?
What value will the merger bring to our clients?

Episode resources: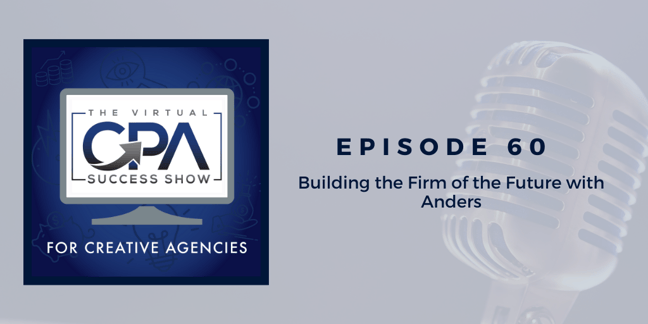 Share this podcast episode on Twitter:
The Virtual CPA Success Show for Creative Agencies 🎙️ by @SummitCPAGroup:
Episode 60 - Building the Firm of the Future with Anders CPAs + Advisors 👉 https://ctt.ec/sx3b1+
---
Want to listen to more Summit CPA podcasts?