The Virtual CPA Success Show: Episode 43
In this episode, we are sitting down with Summit CPA Group's CEO & Co-Founder, Jody Grunden, and Carl Smith, owner of the Bureau of Digital to talk about a constantly growing and evolving trend in building your audience - community management.
---
Episode quote:
"Make it easy for them to say yes, and don't make it anything about making money. Make it about making connections and launching the ship in a direction with the right people where everybody understands that this is about getting better together."
- Carl Smith
The finer details of this episode:
What does the Bureau of Digital do?

How did they start this community?

How to manage members of the community that are competitors or in the same market

What you need to do/prepare to start your own community

How to build a community of highly engaged professionals and retaining the members
Episode resources:
Enjoy this episode? Subscribe to The Virtual CPA Success Show for Creative Agencies to get more tips and strategies for achieving virtual CPA firm success. We're here to be a resource in this ever-changing industry.
Available via iTunes, Spotify, Stitcher, and more!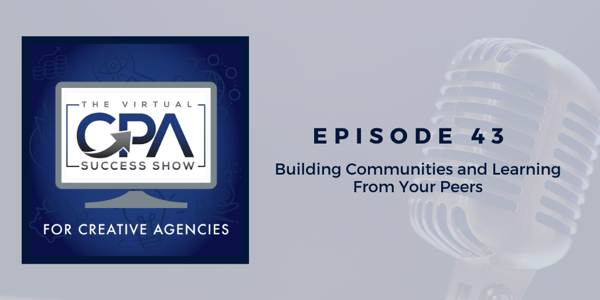 Share this podcast episode on Twitter:
The Virtual CPA Success Show for Creative Agencies 🎙️ by @SummitCPAGroup:
Episode 43 - Building Communities and Learning From Your Peers 👉 https://ctt.ec/WPmzd+
---
Want to listen to more Summit CPA podcasts?