Are you getting a tax refund? Maybe you're dreaming of using that refund to take a nice vacation or put a down payment on a new house or car. There are a lot of ways you could spend your refund. But, have you thought about saving it for your future retirement? Just like the direct deposit to your bank account, you may be able to deposit your refund directly into your retirement accounts.
As with a checking account, you need to be sure all your information is correct so there are now obstacles to interrupt the process of your direct deposit. Below is a list of things to look out for to ensure your direct deposit proceeds without snafus.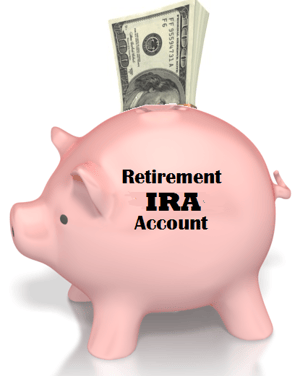 Your account number

. Be sure to check and recheck your account and routing numbers to be sure they are correct. It's easy to transpose numbers, which could result in your deposit going to someone else's account. One wrong number could take months to correct. The IRS assumes the financial information you put on your tax return is correct. It's your responsibility to check and/or correct your financial information.
Manual corrections. Your direct deposit has a much higher chance of rejection if the IRS finds that your account or routing numbers have been revised manually. This could result in your refund check being sent to your home mailbox.

Adjustments to your refund

. Now and then we make math errors. At times the IRS will correct a taxpayer's math or make adjustments that can affect the amount of your refund. Sometimes these adjustments may result in more than the allowable IRA contribution limits. This may result in a penalty due to excess contributions.
Wrong type of account. Some financial institutions will reject direct deposits to anything other than your checking or savings accounts. It is your responsibility to verify that your bank will accept a direct deposit into your IRA.
Direct depositing your tax refund into an IRA is a good idea. However, be sure to double check account and routing numbers as well as the math on your tax return. You will also need to check with your financial institution regarding their rules for direct deposits into an IRS.
At Summit CPA we offer multiple resources to assist you with all of your tax and financial needs. Contact our office at 866-497-9761 to schedule an appointment with our advisors.