Every business is always looking for ways to attract new customers. However, one important thing that all successful businesses have in common is a core customer base that return on a regular basis. Your core customer base usually provides the bulk of you revenues.
There are three fundamental principles that unfortunately, are easily over looked. These principles are of great importance no matter what your line of business.
* Customers want to be recognized.
* Customers want good service.
* Customers also want their loyalty to be appreciated.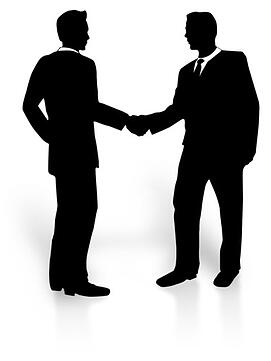 There is also another factor that is very important. You need to make customer treatment a major focus for all employees who interact with customers. Some employees may be naturals but some will also need training and guidance in this area.
Here are some ways to provide customer recognition and appreciation. These tips can be customized to fit circumstances of your particular business.
Recognition
* Whenever possible greet customers by name.
* Set standards for incoming telephone calls to be warm and friendly.
* Train your staff to read the names on customers' credit cards and use the name during the transaction.
* If appropriate, maintain a database on regular customers and their preferences.
Appreciation
* Make sure you specifically thank customers for their business at the time of the order or sale.
* Send regular customers a note or make a call just to thank them for their business. This is also a great opportunity to ask for feedback on service or other issues.
* Consider a customer appreciation event for your regular customers. Depending on your business, this could be a special sale, a special event.
Your employees are a great source of feedback to find out if changes need to be made and what things work. A happy customer will keep coming back and a good word to others from a satisfied customer goes a long way when others are looking for a good place to do business.
For all of your financial needs contact our office at (260)497-9761 to schedule an appointment with our advisors to see how we may help your business grow.