Practically every day the news headlines tell us about another business going under or reducing their workforce. It doesn't seem to matter if you're a large corporation or a small business, you could be facing hard decisions when you're faced with raising costs and declining revenues in your business.
There are a few alternatives that you might consider before you make these hard decisions. To reduce costs, you could consider: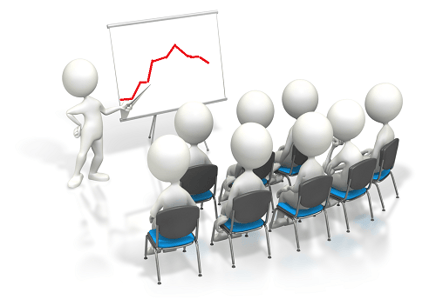 * A freeze on hiring
* A freeze on promotions
* A freeze on pay raises
* Asking some employees to work fewer hours for a while.
If these options don't reduce your expenses to an adequate level, layoffs may be unavoidable. Although, you should proceed with caution before you begin to reduce your workforce. Here are some things to consider:
* Have a written policy for conducting company layoffs. Don't wait until you're in the middle of a downturn before you document this policy. You must be certain that you're not violating provisions in an employee's contract. Be sure to include an employee's right to severance pay in this policy.
* Your employment reduction is legitimate. Whether you've lost a big contract, have declining sales, or the rising costs of supplies are too high, it's important that there is no discrimination in your staff reduction.
* Identify your business needs going forward. Rather than focusing on individual employees, focus on employee positions and departments. If you aimlessly begin hacking away at employees, it could damage your business prospects further.
* Communicate this policy to your employees. Hold regular staff meetings to keep them informed about what the business is doing, whether good or bad. When this communication is done well in advance of any layoffs, it can ease a lot of hard feelings when the time does come for layoffs. It will allow your employees time to adjust to the situation and, if necessary, find employment with another company.
At Summit CPA we offer multiple resources that will help get your business on the right track. For all of your financial needs contact our office at (866) 497-9761 to schedule an appointment with our advisors.