Although tax audits are rare, you should be prepared just in case you are audited. When you are audited, you will need to prove to the IRS that all your deductions are valid. Here are two necessary documents that will help you prove your deductions.
Receipts. Any receipts should clearly show the company or entity, the date, the value of the activity, and a clear description of the activity.
In the event of donations, the receipt should include a statement confirming that you received no benefit in return for your donation. It should also state that you are not retaining part ownership of the donation.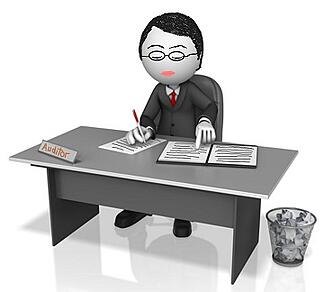 Proof of payment. You will need documented proof of payment such as; a canceled check, a credit card receipt and related statement, or a bank statement.
Certain deductions may require additional documentation in addition of the two listed previously. Here is a list of the most common:
Contemporaneous payment and receipts. The IRS and state agencies are quick to dismiss receipts that are obtained after the fact. You must be sure that your receipts and proof of payment match and are received at the time of the activity. If not, at least make sure you have receipts and payment proof within the tax year you take the deduction.
Residency. If you live in multiple states or multiple countries, you may have to show proof where you lived during the year. Maintain records that show your physical presence to support your tax filings.
Business. You will need financial statements for any business-related activity as well as supporting documentation.
Mileage. You will need to show properly maintained mileage logs for business miles, charitable miles, and any medical mile deductions.
Proof of "non-reimbursement". Many states want proof that you were not able to get these expenses reimbursed from your employer if you claim any unreimbursed business expenses. Those most impacted by this are musicians, barbers/hairstylists, construction workers, and anyone who uses their own tools to do their job for their employer. If this is the case you can show a "denied" expense report or a written letter from your employer that confirms your expenses were not reimbursed.
You may never be audited but if you keep good records, you will be prepared if you are chosen for an audit. At Summit CPA we offer multiple resources to assist you with all of your tax and financial planning needs. Contact our office at 866-497-9761 to schedule an appointment with our advisors.