Have you already filed your income tax return? If you haven't, although the deadline is usually April 15th, this year you will get a little extra time to file. Why? This year April 15th fall on Friday, which is Emancipation Day. What is Emancipation Day? It's a holiday in the District of Columbia that marks the anniversary of the Compensated Emancipation Act, signed on April 16, by President Abraham Lincoln, 1862. This means that your tax return deadline is April 18, 2016.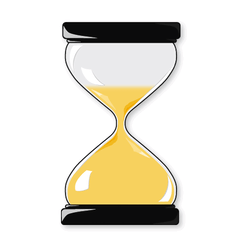 However, if you live in Maine or Massachusetts, your tax return will be due on Tuesday April 19th. Why? Because this is also a holiday in each of these states. It's Patriots Day. What is Patriots Day? It's an official state holiday celebrated each year on April 19th. This is the anniversary of the first battles of the American Revolutionary War. The two battles were the battle of Lexington and the battle of Concord.
Other major April tax deadlines are:
* Filing 2015 partnership returns for calendar year partnerships.
* Filing 2015 income tax returns for calendar year trusts and estates.
* Filing 2015 annual gift tax returns.
* Making 2015 IRA contributions.
* Paying the first quarterly installment of 2016 individual estimated tax.
* Amending 2012 individual tax returns (unless the 2012 return had a filing extension).
* Original filing of a 2012 individual income tax return to claim a refund of taxes. If you have tax refunds due for prior years, the refund is lost unless you file a return to claim it.
The above deadlines apply to filing for an automatic extension for your individual 2015 income tax return "if you can't file by the deadline". The IRS will automatically give you an extension until October 17th to file your return, with no explanation necessary. However, an extension does NOT give you extra time to pay any taxes that you owe. The taxes you owe must be paid by the April deadline to avoid penalty and interest charges.
At Summit CPA we are here to assist you with all of your tax and financial needs. Contact our office at (855) 977-7623 to schedule an appointment to find out how we can make your life easier.