This year we will have a few extra days to file taxes. April 15th, the day that is normally the tax deadline, falls on a Saturday. Usually, Emancipation Day, a holiday celebrated by the District of Columbia, is April 16th. However, the 16th is a Sunday this year. Therefore, Emancipation Day will be celebrated on Monday, April 17th. For this reason, the 2017 tax deadline has moved to April 18th, giving us an extra 3 days to file our income tax returns. Here are some of the tax filing and related deadlines:
* 2016 individual income tax returns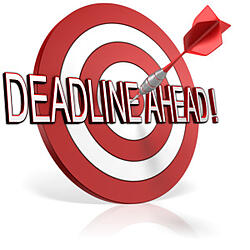 * Calendar-year 2016 C corporation income tax returns
* 2016 annual gift tax returns
* 2016 IRA contributions
* 2017 individual estimated tax first quarter installment
* 2013 individual tax return amendments unless the 2013 return had a filing extension
At Summit CPA we offer multiple resources to assist you with all of your tax and financial needs. If you need assistance, contact our office at (260) 497-9761 to schedule an appointment with our advisors.