Running as small business can be quite a challenge. As a small business owner you have likely had to deal with many ups and downs. You may have lost money trying things that didn't work. Perhaps you had a hard time establishing your customer base. This may have hindered you from reaching any goals you set for your business. There's an old saying "learn from your mistakes" and then move on. If you didn't learn how to overcome your mistakes you may find history repeating itself.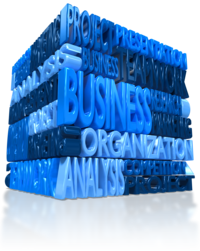 Taking small and consistent steps will help build your company as well as your customer base over time. Seldom will you ever find a business that is a hit right from the start. Don't be in a rush, trying too much too soon will only cause frustration and disappointment. Give yourself a break, it takes time and patience to build a business. Here are some tips to help promote your business.
Website posts. Using social media to promote your business is a great idea. Potential customers can see and read about your company as well as your products or services. You could add a daily or weekly blog to your website to keep your customers in the loop about new products offered. You might also consider a weekly or monthly newsletter.
The unforeseen. I'm sure you've heard of the adage "Murphy's Law" Anything that can go wrong, will go wrong. Just when you think things are going well something happens to disrupt the process. It pays to have keep a good sense of humor for those trying times. Most of us can't see into the future so it may be a good idea to have an alternative plan for certain things just in case. When you allow for a bit of flexibility in the way your run your business it you may save yourself a lot of frustration and make any necessary changes go more smoothly too.
Customer service. Having a good customer service will go a long way in boosting your profits. Listen to your customers, ask them for input about how you can improve your business. Ask your employees for input as well, after all, they deal with your customer base regularly. Post your customer reviews on your website. Just remember, you can't make everyone happy all the time no matter what you do to try.
S.W.O.T. (Strengths, Weaknesses, Opportunities, Threats) It's a good idea to analyze your business plan periodically. When doing the S.W.O.T. test you can learn from your mistakes and make any necessary changes to ensure things are running smoothly. Something that worked when you first started your business may no longer be beneficial. A periodic analysis will allow your business to change and evolve with your customer base.
For a detailed analysis of your business, contact our office at (855) 977-7623 to schedule an appointment with our Virtual CFO to ensure that your business in on the right financial track. Utilizing modern technology we have the capability to assist you virtually anywhere in the USA.