When you run a small business, especially when you're just starting out, you may not have the funds for advertising. But, for the good of the business, you need a strategy to get the name of your business out to your target areas and attract potential customers. So what can you do when you don't have the funds for advertising? The good news is that you have multiple resources right at your fingertips. Using social media and the many digital tools available, you can find ways to advertise while spending little or nothing. To get you started on your search here's a list options for you to consider.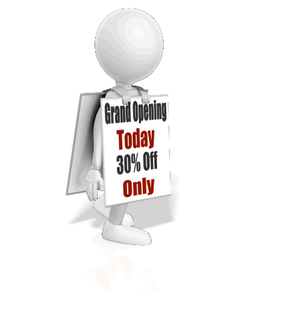 Community. Get involved in your community. Attend social events and get to know your potential customers. Go to a job fair or business seminar and mingle with other business owners. You will not only get in a bit of networking, but you may get some great tips for your business.
Directories. Get your business registered in your local business directory and make sure all your information is correct. There could be a fee, but you might also consider registering with the local Better Business Bureau or Chamber of Commerce.
Email. There are free or trial period email marketing services so that you can send messages to potential customers about special deals and updates for your business. You can also track the deals that get the best customer response. It will tell you if a customer opens or deletes an email or makes a purchase. This will give you an opportunity to find your strengths and weaknesses.
Internet listings. Sign up with companies that help customers who are looking for a certain service or product connect with a business. For example: Thumbtack. You can sign up for free but there is a fee each time a customer requests a quote or sets an appointment with your business.
LinkedIn. This is a great way for business owners to connect with other businesses in the same industry and other industries that may be helpful to your business. This can prove to be a very valuable connection and lead to potential customers.
Local media. Many communities have a local monthly business magazine that goes out in the mail to consumers. Get your name in one and maybe a coupon for a free trial or a percentage off your service or product. You could even call local TV stations to make them aware of a great new business opening up in town. You may get featured in their business news.
Offer free samples or a trial. Of course this will depend on your line of business, but everyone likes free samples and trial offers. This will give your potential customers a chance to try your products or services free and may well generate return business and create a larger customer base.
Review sites. Signing up for a site like Yelp can get your business name out to your potential customers and allow insight about how potential customers interact with your business. Be sure to add all pertinent information about your business in your profile, such as business hours and what you have to offer.
Social Media. You have a lot to choose from on this platform such as; Facebook, Instagram, Twitter, Google+, YouTube, LinkedIn and many more. You can create free business accounts and pages for your business. These sites will allow you to see how far your posts reach out to consumers as well as the number of interactions and some media analytics allow you to see what people look at within your website. Although these tools are generally free, you will have to pay for ads that reach more people.
Once you get your business running smoothly, think about setting up a blog on your website with useful information for your customers. This will keep them informed about your company and any deals you have going on.
Are you ready to get an edge on your competitors? At Summit CPA we offer multiple resources and techniques to help you get on the right track to attain your goals. For more information on how we can be of assistance to your company, contact our office at (866) 497-9761 to schedule an appointment with our advisors.