Do you owe a lot of money in taxes to the IRS or get a large refund for 2015? If either of these situations apply to you, it may be time to update your W-4 form with your employer to either increase or decrease your federal tax withholding. The W-4 form is the Employee's Withholding Allowance Certificate (EWC).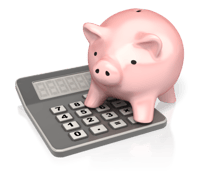 Why update your W-4 form? Because it will allow your employer to adjust your income tax withholding in order to avoid under-payment or over-payment of tax in 2016. The W-4 form also comes with a worksheet that helps to figure out how many allowances that you should claim.
This form is similar to the dependent section on your income tax return. The difference between the two forms is that the total allowances on your W-4 don't have to agree with the exemptions you claim on your return. For instance, if you're single and want to have the maximum amount withheld from your paycheck. You can claim zero allowances on Form W-4. You'll still claim your personal exemption on the federal income tax return you file next April. However, do not claim more exemptions than you are entitled to on form W-4.
At Summit CPA we are here to assist you with all of your tax planning and financial needs. Contact our office at (855) 977-7623 to schedule an appointment with our advisors.