Inventory is a substantial dollar amount on a business's financial statement. For this reason, it's vital that the balance of your recorded inventory reflects actual values. When the cost of items sold and current ratios are not listed correctly, the critical numbers that are used to make important financial decisions may also be wrong. For example:
* When a business is looking for bank credit and the bank finds the business inventory is exaggerated, the bank is likely to not extend credit to the business.
* Fraud could go unnoticed or the business's net profits could appear inflated if inventories aren't written down for whatever reason or their values are lowered in the accounting records.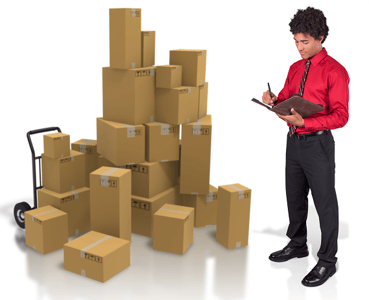 There are many reasons that inventories decline in value. For example:
Declining or Obsolete Inventory. If you sell electronics, over time their value will decline. When newer products become available, the product still has value but you won't get the same price you could have when that product was new. This is referred to as obsolete or outdated inventory. It may be time to have a big sale.
Inventory Shrinkage. This term is frequently used to describe declining inventory values. For example; if you have a landscape supply company and one of your employees are taking supplies off the shelf for personal use and you don't know about it. To prevent this you should count your inventory on a regular basis and compare it to the business's general ledger. This will tell you if your inventory is dwindling faster than it's being sold. You may need to reduce inventory values in your bookkeeping records.
More examples of shrinkage may include a store that, due to shoplifting, a fire, or a flood in the warehouse, has shrinking a inventory. Or, what if a supplier bills for more than is actually shipped to your company? The inventory recorded may be overstated if the invoices are recorded in your bookkeeping records at the full cost. In either scenario, inventories might need to be documented to accurately reflect the actual values.
There are actually a number of sources that contribute to inventory values for a business. For instance, in manufacturing, all expenses necessary to prepare items for sale such as overhead, shipping fees, and raw material costs, are included in inventory accounts. Inventory accounts are frequently affected when these supporting costs fluctuate.
It's always a good idea to take a regular physical inventory count and analyze the accounts for evidence of diminishing value, obsolescence, and shrinkage to confirm that your inventory numbers are accurate.
At Summit CPA we offer multiple resources that will help get your business on the right track. Contact our office at (866) 497-9761 to schedule an appointment with our Virtual CFO.