These days there is an enormous amount of technology at the tips of our fingers. You're probably already using social media to boost your business. Word of mouth is also a great tool. But one thing every successful business needs is a good website. Some may think of having a website as an unnecessary extra expense, though it's actually an essential form of marketing.
According to a recent survey by the Local Search Association, more businesses use social media than a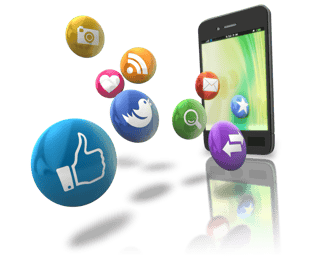 business website to promote their business. The survey also found that when a customer is ready to make a purchase, they are more likely visit the business website.
Having a website is all about control. You can't control how social media determines who will see your posts any more than you can control who may write unwanted or nasty review just for the heck of it. If you place an ad in the local newspaper, readers may not even notice your marketing ads.
When you have business website, you are in control of the information a customer sees when they visit your site. You can add social media to your website for marketing, the company logo, product information, and a search engine so your customers can view what you are selling and learn about your business. Here's a list to consider so you get the most out of your website.
* Make sure that your website is user friendly. You can have a great looking website but if it's hard to navigate then it's useless. If a customer can't search to find what they want to know they will move along pretty quick to another company. It's a good idea to make your site compatible mobile devices too.
* Add a FAQ, live chat tools, search bar, and a phone number for customer service to the site. These are just a few things that will help your potential customers navigate your website.
* Add your website address to your business cards, social media, and TV, radio, or newspaper ads.
* Be sure to update your site often so that any outdated designs or information are removed in a timely manner. Give your customers the option to schedule appointments on your website.
The combination of the many marketing tools will help you discover their full potential and help your business grow. At Summit CPA we offer multiple resources that will help get your business on the right track. Contact our office at 866-497-9761 to schedule an appointment with our Virtual CFO.