It's never too early to start strategizing for your 2019 tax return. By planning ahead, the new tax laws may save you a lot of money on your 2019 tax return. Below are 5 tax saving deductions to consider as you plan your tax strategy.
1.) Itemized deductions. The IRS estimates that only about 5% of taxpayers will be able to itemize their taxes due to the new tax laws. However, there are 4 things that will help determine if you are able to itemize your return.
* Mortgage interest. On a qualified residential loan, you can deduct loan interest up to $750,000 in principle balances. You may include home equity loan interest as long as the loan was used for significant improvements on your primary or secondary residence.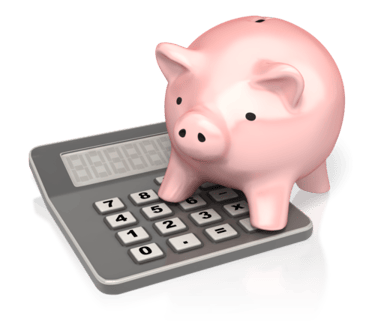 * Contributions to charity. The only difference in charitable donations after the new tax changes is when you donate to a college/university and, for example, you are given the right to buy athletic tickets because of your donation, it will no longer be deductible.
* Medical. In 2018 your medical expenses exceeding 7.5% of your AGI (adjusted gross income) are deductible. This amount will raise in 2019 to 10%.
*State and local taxes (SALT). This deduction is capped at $10,000. It includes any state, local, sales, and property taxes.
When the 4 previous deductions may add up to more than your standard deduction, you may want to itemize.
2.) Standard deduction. With the new tax changes in place, more taxpayers are expected to take the standard deduction rather than itemize their taxes. The IRS set the standard deductions for 2018 (and 2019) tax rates as follows:
* Married filing jointly - $24,000
* Head of household - $18,000
* Single households - $12,000
3.) Health Savings Account (HSA) contributions. You can make contributions to an HSA if you have a qualified high deductible health insurance plan. Meaning in 2019 a plan for:
* Singles with a deductible of $1,350 with a maximum out of pocket of $6,750 may contribute up to $3,500 to an HSA.
* Families with a deductible of $2,700, with a maximum of $13,500 may contribute up to $7,000 to an HSA.
The HSA contributions are tax deductible and withdrawals for medical expenses are 100% tax free.
4.) Student loan interest. The interest on a qualified student loan is deductible up to $2,500 paid per calendar year. You do not have to itemize to get this deduction.
5.) Retirement savings. This a great deduction. You are saving money for your future and your contributions are tax deferred until you make a withdrawal. FYI: Different retirement accounts may have different contribution levels.
There are many changes to the new tax code. To find out how the tax cuts will affect you, contact our office at (866) 497-9761 to schedule an appointment with our advisors.