Setting salaries for employees can prove to be challenging, especially when you're just starting a new business venture. Even an established business can find it difficult to determine salaries for new hires or to retain valued employees. So, whether you are hiring for the first time, filling an open position, or conducting annual performance reviews, finding a salary range that attracts and retains valued employees can be a difficult task. Here are 5 suggestions to help make the process a bit easier for you and your company: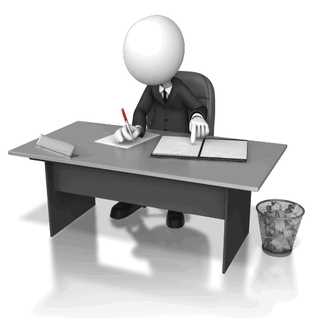 Determine the amount of salaries you can afford

. Salaries are just like any other business expense. You need to determine how it will affect your cash flow and budget by developing a 12 month profitability and

cash forecast

. Next, enter the high end of the annual salary range you are considering. This will tell you if your business can absorb the cost. Be sure to consider increases in benefit costs, especially for healthcare costs. After you create a budget you will be able to assign a payroll spending plan.
Understand the laws. The federal government sets the minimum requirements. For example: record keeping requirements, overtime rules, and the minimum wage ($7.25 per hour). State and local governments often have their own set of rules, so be sure to do the research in your state for wage requirements and any rules that may apply depending on the number of employees at your business.

Establish and apply value ranges.

You can use recruiters and websites to help determine the correct range of salaries. Value is key when determining the amount of the perfect salary to fit your budget. You should define the range of value for the job and apply the valuation to a current employee's performance in the defined pay range. Be sure to also consider the size of your business, the competitiveness of the job market, and your location.

Job descriptions: review and update.

Be sure that you review your key jobs and update the description appropriately. If you have any new positions be sure the tasks and responsibilities are written exactly as you want them for each job. What kind of employee do you think will perform the job responsibilities successfully? It will be easier to build a detailed job description and specific salary range when you have a clear picture of the employee you're looking to hire.

Include company benefits.

Offering a great benefit package and a competitive salary can be very powerful tools. Be sure to convey their value to any prospective or current employees. This will also help with retention of your employees. Health and dental insurance are #1 in importance, though flexibility is also very important. Before accepting a job, many potential employees also take into consideration the flexibility in hours, vacation time, or working remotely from home.
It can be a little tricky to find the right salary but if you do your research you can find a balance that will satisfy both the needs of your company and your employees. At Summit CPA we offer multiple resources to assist and help your business grow. If you're ready to get an edge on your competitors? Contact our office at (866) 497-9761 to schedule an appointment with our advisors.