Data is the most important asset your business has today. Especially as a small business, you need to prioritize your most essential data and keep it at the forefront of your strategy. It's impossible to know how your business will perform in the future, but you can analyze just how well it's working today if you use the right business reports.
If you're not paying attention to your reports, you might as well be operating business in the dark. Let's face it, this is a competitive time for small businesses. Why would you give up an edge you could have over competitors?
You don't need to be an accountant, marketing professional, or MBA graduate to master the basics of your small business reports. Whatever you do, just don't overlook them. Here are 3 reports you should already be using as part of your business strategy.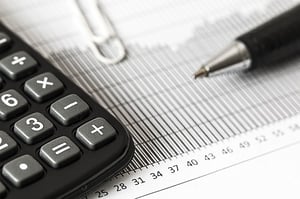 1. Sales & Revenue Report
If you don't know how much money you have coming and going, how do you know if you're on track to meet your business goals? A sales and revenue report is the foundation of your business. This shows if you're growing or if you're lagging behind, and it can help you notice bigger problems before they occur.
It's as simple as it sounds: a report with an overview of your sales and income streams. What you include in your sales and revenue report will depend on your business in particular. You might keep it simple with the numbers you bring in on a daily, weekly, or monthly basis. It can become more complex to include things like sales calls, client meetings, or even just leads generated.
The best part is your point of sale (POS) system likely already include pre-generated sales and revenue reports. Using an invoice template within your POS system will help keep track of incoming revenue. Try this business invoice template from Freshbooks to get started. If you're not taking advantage of these features, now is the time. Match your current sales with your big-picture goals to see how you stack up.
2. Expense Report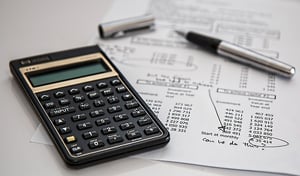 Just as important as your sales and revenue report is your expense report. What money is leaving your business? You need to make sure you're not overspending or underspending when it comes to expenses, and how will you know if you don't keep accurate accounts?
Create a budget at the start of each month for your expenses. This will include everything from money to keep the lights on to employee wages. From there, track every expense as it leaves your business.
Remember that it's not a red flag to have raising expenses—until it is. If you're experiencing higher growth, it's normal to have rising expenses. The most important thing is that you're watching your expense report diligently for any fluctuations or problems.
As a small business, you should be investing some money and time in marketing. This means having a website, being active on social media, and perhaps advertising on search engines. Whatever your marketing strategy actually is, you want to make sure it's effective for your business.
Your marketing report will depend on what your current strategy is. If you're trying to gain traffic to your website, you'll want a Google Analytics incoming traffic report. These can even be automated and sent directly to your email regularly.
If you're trying to build a reputation on social media, you'll want to look into social media metrics that share your engagement and follower rate. These are key things you want to watch to ensure you're growing on par with your current goals. From there, analyze your results. This is how you learn what to spend money on and what to overlook.
Making the Most of Your Time
These reports above make it possible to make the most of your time. As a small business owner, you don't have the ability to look over every tiny detail of your business all of the time. You're more focused on growing your business and putting out daily fires.
These reports are the big picture. They let you see your growth in real-time so you can make smarter decisions. Without knowing your income, expenses, and marketing, how can you decide where to place more time and money in the future? Stop running your business in the dark. It's time to get in the know.
Are you ready to get an edge on your competitors? At Summit CPA we offer multiple resources and techniques to help you get on the right track to attain your goals. For more information on how we can be of assistance to your company, contact our office at (866) 497-9761 to schedule an appointment with our advisors.
---