There are many new tax changes that took effect in 2018. However, there's one change that some taxpayers may need to take a closer look at in 2019 and if you haven't already, plan ahead. The tax change pertains to alimony, which will affect both the payer and the recipient. Any divorce agreement that becomes effective after December 31st, 2018 will be subject to the new tax rules. Here's what you need to know about the 2019 tax change.
* The recipient: The alimony received will no longer be taxed as income.
* The payer: The alimony paid will no longer be deductible.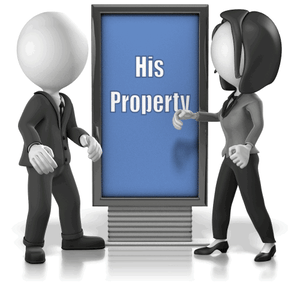 This new tax rule will mean that the payer may not be able to afford to pay as much and this will affect the amount a recipient will receive. If you're planning a divorce, you may want to consider this new tax rule when negotiating the terms of your divorce agreement.
* Child Support. Just like the effect on alimony, the new tax rule also affects how child support will be taxed as of January 1st, 2019, as neither will be deductible for the payer. In your negotiations you may want to review how child support payments will be split between parents.
Getting a divorce can be traumatic and very unpleasant to everyone involved. However, if the situation is unavoidable, there are 2 things you should do:
* Take into consideration alternatives to the customary alimony payments. For example: splitting your assets differently or setting up an annuity, etc.
* Talk to your accountant about how the new tax changes will affect you so that you can negotiate more effectively with your ex-spouse in the divorce agreement.
If you will be getting married, it might make sense to establish a prenuptial agreement that outlines the rules of how any alimony would be handled in the instance of a divorce. FYI: Some states:
* Forbid agreements that a spouse would waive the right to any future alimony payments.
* Require a six-month (or longer) waiting period for couples to file for divorce.
* Require a waiting period for a divorce to be finalized.
The new tax rules will only affect divorce agreements that are completed in 2019.
At Summit CPA we offer multiple resources to assist you with all of your tax and financial planning needs. Contact our office at 866-497-9761 to schedule an appointment with our advisors.