It's time for your mid-year tax plan review. Reviewing your tax plan will ensure that you are getting the most out of your plan. June 15th also marks 2 important tax deadlines. Here are your tips and tax deadlines.
* June 15- This is the due date for your second estimated tax payment. To avoid penalties, review and pay your 2016 individual estimated tax before June 15.
* June 15- This is the due date for second quarter 2016 estimated tax payments for corporations.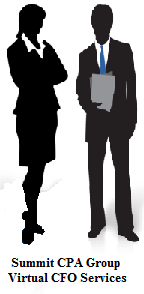 * Texas and Mississippi residents affected by April and May floods and storms qualify for extended due dates and other federal tax relief.
* One benefit of midyear tax planning is that you have a solid foundation for making decisions and enough time to implement them. The rules haven't changed much this year, so you can use last year's tax return as a starting point for 2016 planning ideas. We encourage you to review your current tax situation.
* The IRS recently announced the inflation-adjusted contribution limits for health savings accounts (HSAs) for 2017. HSAs combine high-deductible health insurance plans with a medical savings account. You make tax-deductible deposits into the savings account, and later withdraw the funds to pay unreimbursed medical expenses. The 2017 contribution limit for individuals is $3,400, up $50 from 2016. The limit for family coverage is $6,750, unchanged from 2016. If you're age 55 or older, you can also make a catch-up contribution of an additional $1,000.
* Hire your teenagers in your family-owned business. You may benefit from tax breaks if the teens perform actual work for a reasonable wage.
* Are you planning summer business travel? You can add some vacation days and still get business expense deductions, by following certain rules, you may be able to take advantage of these tax breaks.
* Are you going to contribute to a presidential campaign? Gifts to individual political candidates or organizations are "not" tax-deductible.
Whether it is personal and business, it's important to have a tax plan that works. At Summit CPA we offer multiple resources that will help get you on the right track. For more tips contact our office at 855) 977-7623 to schedule an appointment with our advisors. By utilizing our Virtual CFO we have the capability to assist you virtually anywhere in the USA.