You just got through the big April tax deadline and probably the last thing you want to think about is tax planning for 2015. However, this is a good time to put your plan into motion so that you have the best chance to make a difference in your 2015 tax return. Planning ahead now will not only give you a better chance to reduce your tax bill while putting you in control of your financial situation. Planning now will also leave you with time to tweak your tax plan if something isn't working like you need it too.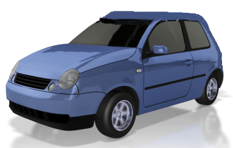 Also published is the depreciation limits for business vehicles that are first placed in service this year. However, the limits for your business passenger autos remains the same as in 2014. Although, the second year limit for light trucks and vans is now $100 higher in 2015.
New depreciation limits in 2015:
* The 50% bonus depreciation is no longer allowed for most business equipment purchases, this includes vehicles.
* For business cars first placed in service this year, the first-year depreciation limit is $3,160. After year one, the limits are $5,100 in year two, $3,050 in year three, and $1,875 in all following years.
* The 2015 first-year depreciation limit for light trucks and vans is $3,460.
* Limits for year two are $5,600, in year three $3,350, and in each succeeding year $1,975.
Reminder: Are you a tax-exempt organization? If so, there is a filing requirement of all annual reports with the IRS. The deadline for nonprofit filings is the 15th day of the fifth month after their year-end. For calendar-year organizations, the filing deadline for 2014 reports is May 15, 2015. Organizations with gross receipts of $50,000 or less can file an E-postcard instead of the longer version of form 990.
For a more detailed analysis of your business, contact our office at (260)497-9761 to schedule an appointment with our Virtual CFO to ensure that your business in on the right financial track. Utilizing modern technology we have the capability to assist you virtually anywhere in the USA.