How a Virtual Audit Works
Okay, we understand that the last thing you look forward to is an audit. And a 401(k) audit has to be the worst right? You need to set up a specific time out of your busy schedule and provide conference room space for a bunch of auditors that don't really understand employee benefit plan specifics. They spend the majority of the time asking for documents that they don't know what to do with and ask the same questions that you went over last year. Too frustrating!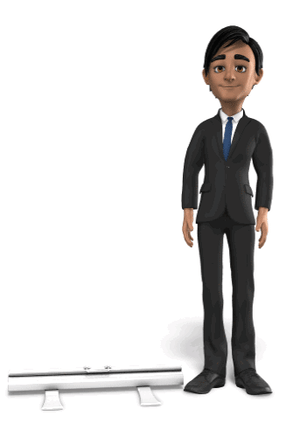 At Summit CPA Group, we understand that you have many responsibilities and completing your plan's audit is not at the top of your priority list. We strive to make the audit as streamlined as possible for you and provide tools to assist with data submissions and communications.
Secure Encrypted Data Transmission
We provide access for our clients to the Smart-sheet tool which enables real-time updates to the listing of data needed to conduct the audit. Transmission of data between the client office and Summit and vice-versa is done securely via encryption. The tool also has automated notifications included to alert our clients when an item has been added, or if a Summit team member has responded to a question or notation left by the client on the sheet. This tool allows you to work at your own pace to provide the necessary information. You can load all requested items at the same time or work on the request listing one piece at a time.
Real Time Updates
In addition, we are implementing automated client audit updates. This new feature will allow us to provide our clients with an e-mail status update at periodic times throughout the audit, letting our clients know the current status of the audit, the estimated time to complete, and reference any outstanding data requests that have not yet been completed. We believe this will provide useful information to our clients without adding to their list of meeting time throughout the work week.
Teleconferencing and Videoconferencing
Lastly, we use teleconferencing and videoconferencing to meet with our clients. We meet as needed to review audit status, discuss issues we have encountered, answer questions that the client may have on our requests and, most importantly, review plan procedures, risks and internal controls. We can view the client's screen to see how information is recorded, view edits in place and review system security. Conversely, we can allow the client to view our screens to work on an issue encountered or review the plan financials together if needed.
We believe these tools help our client experience to be as positive and stress-free as possible.
At Summit CPA, we understand that plan administration can be a huge burden to companies especially with all the complexities added due to the pandemic. However, don't let your guard down regarding your 401(k) plan. It is an important responsibility of the plan fiduciaries to ensure compliance at all times. A review of current compliance and administration now will help make the start of 2021 a little less stressful. For more information on how we can help, contact our office at (866) 497-9761.