During this difficult and trying time, most 401(k) Plan Administrators are managing their workload from home. This may be by choice or government or company mandate. However, there is still a responsibility to have your 401(k) audit conducted by a professional CPA firm and have the audit completed in time to file with Form 5500 by the deadline.
We understand this may be a challenge with the current situation. Most audit firms do not have experience with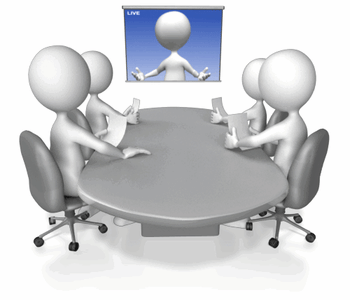 virtual auditing. At Summit CPA Group, we have several years' experience with virtual auditing. We have experienced staff and a proven process to ensure you receive a quality audit at a reasonable price without requiring auditors to spend time with you face-to-face in your office. We also understand that this is a very hectic and stressful time for you. Our processes provide a streamlined experience. We also use tools that assist with data submissions and communications.
We provide access for our clients to the Smart-sheet tool which enables real-time updates to the listing of data needed to conduct the audit. Transmission of data between the client office and Summit and vice-versa is done securely via encryption. The tool also has automated notifications included to alert our clients when an item has been added or if a Summit team member has responded to a question or notation left by the client on the sheet. This tool allows you to work at your own pace to provide the necessary information. You can load all requested items at the same time or work on the request listing one piece at a time.
We use teleconferencing and videoconferencing to meet without clients. We meet as needed to review audit status, discuss issues we have encountered, answer questions that the client may have on our requests and, most importantly, review Plan procedures for risks and internal controls. We can view the client's screen to see how information is recorded, view edits in place and review system security. Conversely, we can allow the client to view our screens to work on an issue encountered or review the Plan financials together if needed.
Our audit staff specializes in 401(k) auditing. This is what they do all year. There is no need for you to train another auditor on the basics of benefit plans. We have an established process and provide regular training to our staff to ensure the overall client experience is as streamlined and simple as possible.
We believe these tools and processes help our client experience to be as positive and stress-free as possible. Contact our office at 260-918-8824 if you'd like to learn more about Summit's audit process.