The Internal Revenue Service recently issued ruling 2020-24, which addresses participants that have assets in a 401(k) Plan, have terminated employment and now cannot be located. This ruling allows for employers to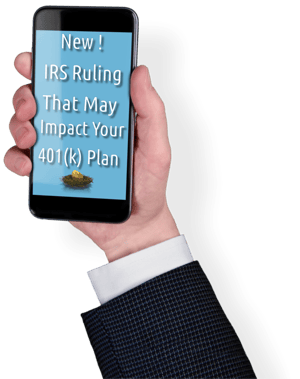 follow the usual escheatment processes in the respective states for those assets.
It is good news for employers, especially those that want to close out or terminate a plan but are prevented from doing so because of "missing participants". The ruling specifies that any escheated benefits are still subject to federal withholding and must be reported for the employee on a 1099-R form.
One caveat to the above guidance is that the ERISA rules regarding this subject have not changed and they currently do not specify that escheatment is the preferred option in this situation. We recommend that if you find yourself in the situation in which you need to use the escheatment option, you work with your service provider and potentially the Plan's ERISA Attorney to come up with a workable, compliant solution.
If you would like to review the actual IRS ruling, please use this link https://www.irs.gov/pub/irs-drop/rr-20-24.pdf
Retirement plans can be very complex. As an innovative firm Summit CPA specializes in 401(k) audits. We have the ability to offer assistance entirely off-site with little or no distraction to your daily office routine. We also offer flat-fee pricing so there are no surprises on your bill when the job is complete. For assistance contact our office at (866) 497-9761 to schedule an appointment.