Update for 401(k) Plan Sponsors. You may be aware that Plans that experience a large turnover or close a location may encounter what is called a Partial Plan Termination (PPT) (this is caused by the Internal Revenue Code of 1986 section 411(d)(3)). With a PPT, participants that have non-vested portions of their accounts, need to be made fully vested at the point of the PPT. This means that those participant accounts are fully vested at that point in time.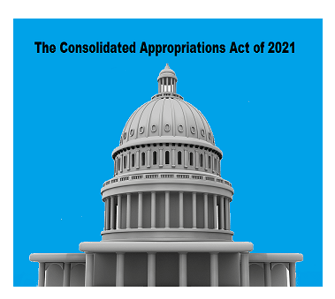 Missing this declaration can be costly to employers as money that is identified as non-vested in error will be moved to the Plan forfeiture account to be utilized to reduce future employer contributions or pay Plan expenses. Then later, the employer discovers the account should have been fully vested and they will need to make up the difference for the impacted participants.
However, per the Consolidated Appropriations Act of 2021 (CAA) which was signed into law on December 27, 2020, a temporary rule was included to aid employers experiencing staffing reductions due to the pandemic. This is covered in Division EE – Taxpayer and Certainty Disaster Tax Relief Act of 2020, Title II, Section 209.
This relief specifies that for periods beginning March 13, 2020 and ending on March 31, 2021, if the number of active participants in the Plan as of March 31, 2021 is at least 80 percent of the number of active participants on March 13, 2020, the Plan will not be treated as having experienced a PPT. Also, if employees were terminated due to the pandemic and rehired in the same calendar year, this would also not trigger a PPT.
The situations regarding a PPT can be complicated and involve detailed analysis. We recommend you research this topic with your 401(k) plan service provider or your Plan's attorney if you believe this may apply to you. For more information on Partial Plan Terminations, we recommend you visit the IRS website .
Retirement plans can be very complex. As an innovative firm Summit CPA Group specializes in 401(k) audits. We have the ability to offer assistance entirely off-site with little or no distraction to your daily office routine. We also offer flat-fee pricing so there are no surprises on your bill when the job is complete. For assistance contact our office at (866) 497-9761 to schedule an appointment.