Rollover Options for Terminated Service
As an employee is exiting service with your Company, you're often concerned about making sure you receive back any Company property, credit cards, keys, and discussing the final paycheck with the employee. You are required to discuss COBRA options for health insurance, if offered, but do you include a discussion about the employee's 401(k) account in that discussion?
The Plan Sponsor usually pays administrative fees to the various service providers for each participant in the 401(k) plan. These fees are larger than needed if terminated participants remain in the plan. Also, it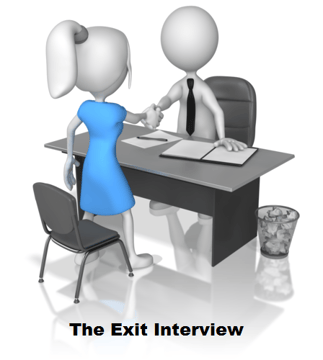 may be difficult to find the participant once they move on to another job and the funds in their account must ultimately be distributed to them. Having the participant leave the funds in the account can be costly and also an administrative headache later on for those in the Human Resources Department.
We recommend you include an item on the exit checklist regarding the 401(k) Plan. If the exiting employee participates in the plan, describe the vesting that applies to them so they are not surprised if some of the employer contributions become forfeited once they terminate. Also, make sure you discuss any outstanding participant loans and the options available to the employee regarding payoff of the remaining amount.
Most importantly, we encourage you to spend time providing the forms or other information for the employee to consider moving their account to their new employer's 401(k) account if that is possible. If not, they can move the money to a personal IRA. This will move the funds out of your company plan so you don't continue to pay the administrative fees on that account and have to worry about locating the employee years from now.
Discuss the various requirements for cash out of accounts after employee termination with your service provider. There may be options available in your plan document that can help in this area.
Retirement plans have many different aspects and can be very complex, especially when it's time for an audit. If you would like to discuss Summit CPA Group's audit process in more detail, contact our office at (866) 497-9761. We also offer flat-fee pricing so there are no surprises on your bill when the job is complete.