We all know the influence that can be seen from Social Media posts on all types of topics. But, could it also be influencing activity (more specifically investment transactions) in your 401k Plan?
What's a finfluencer?
It doesn't sound like an area that influencers would be interested in but research is showing that there are those that focus specifically in this area. They have been dubbed "finfluencers" (financial influencers) by the news media.
We have seen one example related to the stock for the company GameStop in which social media posts caused individuals to invest so heavily based on information on Reddit and YouTube that it influenced the stock price.
The Securities and Exchange Commission is expected to publish a report later this year describing the activity and the consequences of it. Also, securities regulators in Massachusetts fined MassMutual (a large insurance company with many different product lines) $4.75 million for failing to supervise some of their agents' social media activity. One of those agents is a YouTube influencer and helped contribute to the GameStop situation.
You may be asking as a Plan Sponsor, why should I care about this?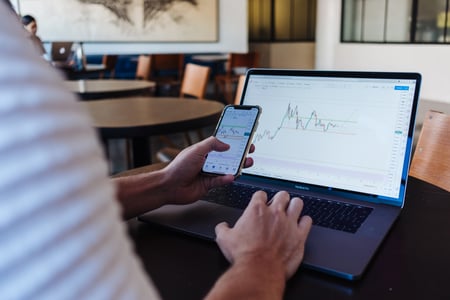 It is your fiduciary responsibility to ensure overall activity in the Plan is monitored and all actions taken are in the best interest of the participants. You, of course, would not make investment selections for your participants but you should care that they receive the best available information to assist them in making those investment decisions. As we all know, investment decision-making can be complex, requires a lot of information, and the situation influencing the decisions can change quickly. Making a bad decision can cost the participant a large amount of current and future retirement savings.
The Focus.
Retirement accounts should not be used for day-trading or getting into the market. The focus should be on long-term consistent savings based on the age and risk tolerance of the participant. This strategy does not align well with much of the social media content that is available. Also, who can participants trust to give them sound advice?
Recommendation
We recommend management consider a communication to their employees/participants to caution reliance upon social media influencers when considering options related to retirement savings. If your company uses an Investment Advisor, this would be a good time to recommend participants speak with this individual before making any major investment changes to understand the implications of those changes especially for the long-term. Advice from a seasoned professional may help your valued participants not make a decision that could risk their life savings.
At Summit CPA, we understand that plan administration can be a huge burden to companies especially with all the complexities added due to the pandemic. However, don't let your guard down regarding your 401(k) plan. It is an important responsibility of the plan fiduciaries to ensure compliance at all times. A review of current compliance and administration now will help make the start of 2021 a little less stressful. For more information on how we can help, contact our office at (866) 497-9761.