As a Plan Sponsor, it is your responsibility to determine the options that will be offered as part of your 401(k) Plan. You will offer pre-tax deferrals, which is the most common option. However, you may have wondered should I offer Roth deferrals as well?
What's the difference?
The main difference between the two options is, of course, the tax implications involved. Traditional deferrals reduce the taxable income for the participant when they go to pay their income tax for the year while Roth contributions do not. Conversely, when the participant retires and wants to withdraw funds from their account, Roth contributions are not taxed, and traditional contributions are taxed. This sounds simple; however, there are things to consider as you evaluate each alternative.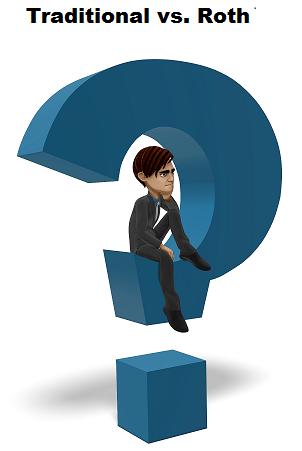 Traditional options are pre-tax contributions.
Pre-tax contributions benefit those currently in higher tax brackets. With the current federal administration proposing additional taxes geared towards higher-income taxpayers, pre-tax savings will remain popular. The advantage of tax-saving now assumes that after retirement most individuals will then be in a lower tax bracket. This may not be true for all employees. Plan Sponsors should be careful when evaluating options to consider the type of employee base they have. Individuals with lower-than-average compensation, may not benefit from a tax-deferred option.
Roth contributions are made on an after-tax basis.
Once a participant reaches retirement age or age 59 ½ depending on your Plan design, the participant can withdraw the funds tax-free. For those that want to maximize the retirement savings that they have, this is a great option. The individual will not need to factor in the amount that taxes will reduce their savings once they get to retirement age. They do not need to worry about tax law changes that will raise or lower tax brackets. It should be noted that different rules apply to the gains on Roth accounts if they are withdrawn before retirement and within the first 5 years after they are contributed to the account.
Can you use both Traditional and Roth?
Most 401(k) plans that offer Roth contributions will allow a participant to utilize both strategies, i.e. a participant can make both pre-tax and Roth contributions to their account. This allows participants, especially those nearing retirement age, to diversify their retirement strategies.
Recommendation
We recommend Plan Sponsors carefully consider adding the Roth option to their 401(k) account to allow participants the maximum flexibility to manage and save for retirement. However, consideration should be given to the employee base and their needs. Also, adding the Roth option may add to the Plan cost so this should be evaluated before implementation.
At Summit CPA we specialize in retirement plan audits. If you would like to discuss our audit process in more detail or need an audit contact our office at (866) 497-9761 to schedule an appointment. We can help you navigate the world of the 401(k) audit as proficiently as possible. We also offer off-site assistance and flat-fee pricing so there are no surprises when the job is complete.