Many small 401(k) Plans don't see the need for a committee to be involved in their 401(k) Plan oversight or monitoring. This is viewed as unnecessary bureaucracy. However, recent court cases indicate a different view as investment decisions are made that negatively impact returns on the Plan assets. Participants can bring lawsuits against the Plan Sponsor (their employer) alleging a lack of oversight over Plan investment offerings, or manipulation of the offerings to suit management.
It is not the responsibility of Plan management to ensure positive investment returns. In Plans in which the investment selections are made by the participant, the investment gains/losses are driven by the choices made by the participant, not the Plan. However, if the returns provided by the investments offered by the Plan on a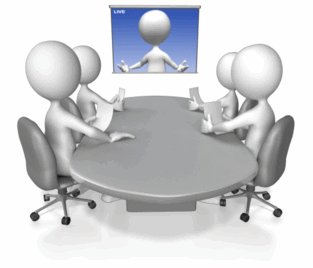 continual basis lag related indices or other comparable investments, participants can often successfully make the case that management was not monitoring investment returns and replacing poorly performing options with other investments with better returns. This is the major reason for an investment committee to provide this oversight role.
Monitoring of fund performance and taking action to replace poorly performing fund, can help Plan Sponsors and Plan Administrators from explaining in a courtroom, their belief a committee was unnecessary and an administrative burden to the Company.
We recommend as the Plan Sponsor for your 401(k) Plan, you work to establish a small committee that can review fund performance periodically (twice a year, quarterly, etc.). Work with your service provider or investment professional to establish a set of information that you would like to receive on a regular basis. Review the information either formally or informally with comments via e-mail or similar communication platform. Record the items discussed and make sure you follow-up to ensure any recommendations (such as monitoring an underperforming fund or replacing a fund) are carried out and fully completed. Communicate with the Plan participants regarding these reviews and make the investment performance information readily available for their review and comment. You may want to consider adding a participant to the committee to provide input.
As the market fluctuations continue with the Covid-19 pandemic, we believe there is a heightened risk in this area. A little action taken as a Plan Sponsor today can help avoid costly legal battles later on.
Retirement plans can be very complex. As an innovative firm, Summit CPA specializes in 401(k) audits. We have the ability to offer assistance entirely off-site with little or no distraction to your daily office routine. We also offer flat-fee pricing so there are no surprises on your bill when the job is complete. For assistance contact our office at (866) 497-9761 to schedule an appointment.