To prepare for the upcoming new 401(k) Plan Year, we recommend that all Plan Sponsors review their Fidelity Bond.
Fidelity Bond Review
This is an ERISA (Employee Retirement Income Security Act) requirement for 401(k) Plans. As the measurement for compliance is often the first day of the new year, we recommend you review your current coverage and update it if necessary. This is especially true for the amount of the coverage. As Plan assets increase, the bond amount will usually need increased also. Taking a few minutes now to review your coverage can help avoid lapses in coverage or inadequate coverage.
Plan Sponsor Requirement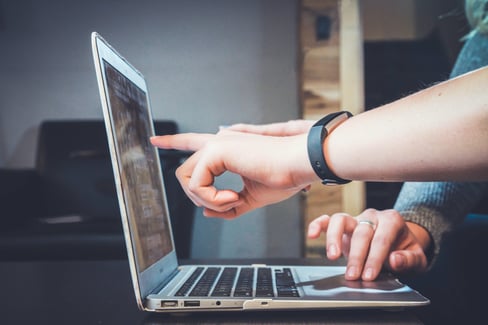 If you are the Plan Sponsor of an Employee Benefit Plan (401k Plan) you are required under the Employee Retirement Income Security Act of 1974 (ERISA) to maintain what is called a Fidelity Bond for your plan. This bond protects the Plan from loss that may result from actions taken by those within the company that handle the plan funds. This usually includes those that
Process payroll.
The Plan Trustee(s).
The Plan Administrator and any other employees that work with the Plan on a regular basis.
The Fidelity Bond must provide coverage equal to 10% of the beginning of the year assets/investments up to $500,000 ($1,000,000 if the Plan holds employer securities) with a minimum of $1,000. The bond must cover the Plan for the entire year. Without a Fidelity Bond in place, the Plan would be out of compliance with ERISA. Also, the Plan named fiduciary/trustee could be held personally liable for any losses that occur. Fidelity bonds are easy to put in place and are not expensive and can be paid from Plan assets if needed.
Annual Coverage Verification
Plan sponsors should verify their coverage is adequate annually. You are required to indicate on your Form 5500 if you have a Fidelity Bond in place and the amount of the coverage. Periodically, the Department of Labor verified this information on the Form 5500.
Recommendation
We recommend you check with your current insurance provider or insurance agent to verify your coverage. If you do not have this coverage and are unsure where to obtain the coverage, we recommend you check the U.S. Treasury website to locate companies that are authorized to provide this type of coverage. The following website includes this information: https://www.fiscal.treasury.gov/surety-bonds/list-certified-companies.html
We at Summit CPA know that Plan administration can be a huge burden to companies especially with all the complexities added due to the pandemic. However, don't let your guard down regarding your 401(k) Plan. It is an important responsibility of the Plan fiduciaries to ensure compliance at all times. A review of current compliance and administration now will help make things a little less stressful. For more information on how we can help, contact our office at (866) 497-9761