You may never notice the fees charged to your company's 401(k) Plan. Usually they are a relatively small dollar amount and sometimes they are hidden in other categories on the Plan statement. However, if you are the Plan Sponsor of your company's 401(k) Plan, it is your responsibility to ensure you are not charging or requiring your participants to pay unreasonable fees as part of Plan administration. It may not be as easy as you think, however, to evaluate this. You cannot simply look at an invoice or set of Plan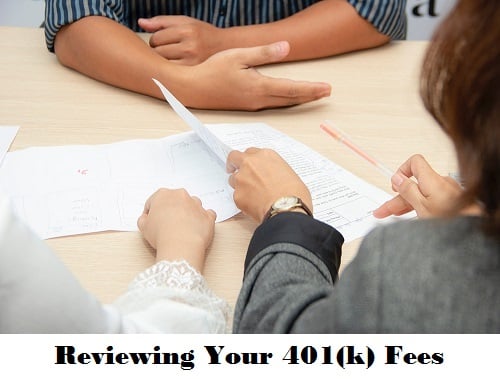 financial statements to see the picture. It also may be difficult to compare the fees charged within one Plan compared to another.
Recommendation
We recommend first that you look at the participant fee disclosure. These disclosures were required to be prepared and distributed to all Plan participants beginning 2012. If you do not have a copy handy ask your service provider. This document is required to be updated each year so make sure you have the most current copy available. Look for verbiage such as asset-based fees, total operating expenses as a percentage and expense ratios. These amount should be consistent across plans and will allow you to compare your Plan to others.
12b-1 fees
Fees labeled 12b-1 fees are fees charged to pay for intermediaries that sell plans to the employer. These fees are capped at .75% of assets but over time this amount can really add up to a big hit to Plan returns. These fees are separate from investment management fees which are charged by the 401(k) provider. The annual fee charged by the average 401(k) plan according to the Center for American Progress as of May 17, 2020 was 1%. Although that isn't a large percentage, imagine taking 1% of your paycheck away each pay period. In essence that is what is occurring to your participant's retirement fund.
Recommendation
We recommend Plan Sponsors carefully consider the fees charged, relate the fees to the service the Plan is receiving for those charges and also compare them to other available options to ensure they are providing the best Plan alternative they can to their employees.
At Summit CPA we specialize in retirement plan audits. If you would like to discuss our audit process in more detail or need an audit contact our office at (866) 497-9761 to schedule an appointment. We can help you navigate the world of the 401(k) audit as proficiently as possible. We also offer off-site assistance and flat-fee pricing so there are no surprises when the job is complete.