If you are the Plan Sponsor for a 401(k) Plan, you may have been provided a Form 5500 by your service provider and asked to review it for accuracy prior to filing it. This is a required Internal Revenue Service (IRS) form that includes various information regarding your plan during the previous year. As we get ready to turn the calendar over to 2020 and prepare for a new year of compliance activities, it is a good idea to review some "red flag" areas that the IRS and Department of Labor look for on the Form 5500. Please remember that these returns are filed on an electronic database called EFAST. This allows the agencies to easily review items included on the returns for potential non-compliance.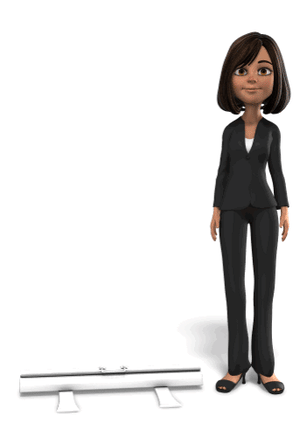 Fidelity Bond – you are required to include information regarding the fidelity bond for your Plan. You will indicate if you had a bond in place during the year and the amount of coverage. DOL regulations require bond coverage of at least 10% of the amount of assets at the beginning of the Plan year. There are minimum and maximum limits in place as well. Now is a good time to review the coverage you have in place to ensure the coverage will be adequate for the upcoming Plan year.



Contribution Timeliness

– Another item that is required on the Form 5500 is a statement regarding the timeliness of contributions. DOL requirements state that contributions for a large Plan (those with over 100 eligible participants) be remitted to the Plan trust as soon as the amounts can be segregated from company assets. Consistency in deposit timeliness is very important. We recommend you review the procedures in place for payroll processing to ensure you are meeting the DOL requirements.



Review of Plan Loans

– Ensure you have reviewed all the participant loans to verify they are current and up to date in repayments. It is a good practice to institute a review of participant 401k activity upon employee termination. This ensures that contributions and loan repayments are up to date and offers you a chance to work with the employee if they have an outstanding loan. Once an employee terminates service with your company, generally a loan becomes a distribution if repayments cannot continue. Informing the outgoing employee of the facts related to this process can help avoid problems.
We recommend you review the Form 5500 for accuracy and completeness prior to submitting it to the EFAST website. Any questions can be directed to your service provider or Plan auditor (if the Plan requires an annual audit). As there are consequences with incorrect information, we strongly encourage taking the time to review the form before it is submitted.
Do you need an audit for your 401(k) Plan? Consider a specialized firm like Summit CPA Group. We can provide a quality benefit plan audit that is efficient and accurate. If you would like to discuss our audit process in more detail contact our office at (866) 497-9761. We also offer flat-fee pricing so there are no surprises on your bill when the job is complete.