If you've been tasked with managing the 401k plan at a growing company, and are unsure of whether or not you're required to undergo an external 401k audit, there's one number to keep in mind: 120. Why? Because companies that have previously filed their 401k plan Form 5500 as a "small" plan and haven't requested an independent 401k plan audit are required to do so once they have more than 120 "eligible participants" in the plan.
Large vs. Small 401k Plans
All 401k plans filed as a "large" plan on Form 5500 are required to be audited annually by an independent, external accounting firm.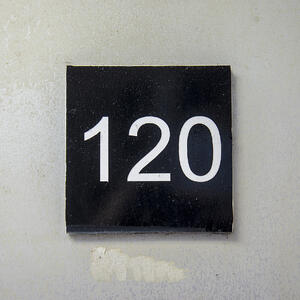 Technically, any 401k plan with over 100 eligible participants is considered a large plan; however, due to what is known as the "80-120 participant rule", any plan that was filed in the previous year as a "small" plan and still has under 120 participants can continue to file as a "small plan" and avoid the external 401k audit requirement.
But if the number of eligible plan participants reaches 121 by the first day of a plan year, it is no longer subject to the "80-120 participant rule" and must be filed as a large plan - and thus is required to get an external 401k audit.
Annual 401k Audit Requirements
To protect the best interests of all involved, federal law requires that the annual audit on large 401k plans be performed by an independent, external accounting firm. The purpose of this audit is to confirm that the plan is operating in compliance with the written plan documents and federal regulations set forth by the IRS and Department of Labor- and to ensure that all plan financial information is being reported accurately.
Employees vs. "Eligible Participants"
Notice the careful wording in these 401k rules: external 401k audit requirements don't only apply to companies with 120 or more employees or even 120 or more employees who are participating in the 401k plan. This applies to any plan with 120 or more "eligible participants" - a group that includes former employees who have a balance in their account, current employees who are eligible for the plan, but not participating in it, and others.
After First-Time Audit, Magic Number Drops to 100
While a plan must have 120 eligible participants to be required to undergo a first-time annual external 401k audit, it will only need 100 eligible participants to be required to be audited by an outside firm in future years, after the initial external audit, as the "80-120 participant rule" will no longer apply. Generally, these numbers (120 for first-time annual audits, 100 for subsequent audits) apply to the number of eligible participants on the first day of the plan year.
Preparing for Your First-Time 401k Audit?
Learn how to make the 401k audit process as smooth and painless as possible with our comprehensive e-book, "The Guide to 401k Audits". Filled with expert insight and practical advice, this guide is a must-read for anyone looking to learn about 401k rules and audits. Download it by clicking below.
Summit CPA Group is located in Fort Wayne, Indiana. Due to the advancement of technology, we can audit 401k plans all across the United States. Currently we are licensed in Indiana, Illinois, Michigan, Ohio, Florida, New Mexico, Texas, California, Alabama, Arizona, Delaware, Idaho, Mississippi, Minnesota, Pennsylvania, New Jersey, Virginia and North Dakota.
If you do not see your state above, press the "Contact a 401k Auditor" link above and include in the message the State you reside in. We will give you a call back and let you know if we can get licensed in your state. Each state varies on how long it takes to get licensed, so contact us today.