If your 401(k) Plan requires an annual audit, your auditor will have a long document request listing. Don't be concerned, that is normal for any audit but especially 401(k) audits. If you do not understand a specific request or do not have the requested information, discuss this as soon as possible with your auditor. They may be able to make a different selection or use other information to fulfill that portion of their audit requirements. Once you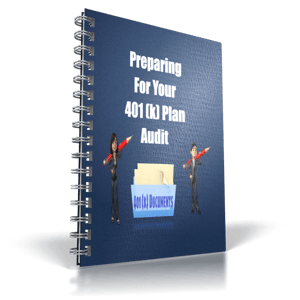 have the information ready to provide to the auditor, it is important to verify the security of the transmission of the information back to the auditor. Cybersecurity is an important concern and the data you will be providing is highly confidential.
We recommend you require the auditor to provide an encrypted method of transmission. This may be a portal they use, tools provided in their audit software, or a specific set of software just for this purpose. Here at Summit CPA Group, we use a tool called Smartsheet. It enables us to provide a detailed document request listing that is organized and easy to follow. The client loads each item to the sheet that only they have access to. The data is encrypted during transmission. Within our firm, we limit viewing of the information only to those staff that will be working on that 401(k) audit. To ensure the security of your company, employee, and Plan participant information, it is vital that you ensure the data is encrypted and secured by the audit firm once it is received. If you have concerns in this area, discuss them with your auditor and ensure you are comfortable with the response before you submit any of the confidential data.
If you would like to discuss Summit CPA Group's audit process in more detail or need an audit for the first time, contact our office at (866) 497-9761. We're here to help you navigate the world of the 401(k) audit as proficient as possible. We also offer flat-fee pricing so there are no surprises on your bill when the job is complete.