It is a growing trend for employees to bring ERISA lawsuits against their employer for violations of responsibilities by the employer against the Employee Retirement Income Security Act of 1974 (ERISA). Companies that have been involved in these suits over the last few years have included: Blue Cross Blue Shield, General Electric, Southern California Edison Company and many others.
Often, these lawsuits relate to investment options offered, the high fees charged with the funds offered and using plan funds in a manner which does not put the Plan participants first.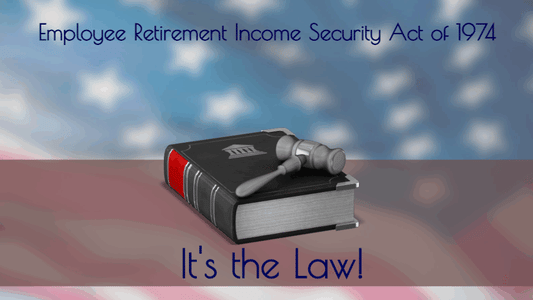 The employer may be named in the lawsuit but, in some cases, members of management especially those responsible for Plan administration such as the Vice President of Human Resources may also personally be liable for fiduciary breaches.
In addition, the Department of Labor is currently investigating Wells Fargo to determine if company employees recommended to Plan participants to move their funds from lower cost corporate 401(k) Plans into more expensive individual retirement accounts at the bank. While this investigation is still on-going, if found negligent, the penalties and fines assessed and damage to the Wells Fargo brand could be very detrimental.
If you are a 401k Plan administrator at your company, consider reviewing company policies and procedures to ensure you are compliant with all ERISA requirements. Consider establishing an Investment Committee to provide oversight to the Plan. This committee would review the Plan's investment strategies and assess new laws, regulations and requirements to verify Plan compliance. Ensuring Human Resource and Payroll personnel receive periodic training on Plan requirements can also help ensure problems are identified early and strategies adopted to address any compliance issues.
Employer plan violations are just one of many reasons why it's vital that you hire a trusted third party auditor when it's time for your plan's audit. At Summit CPA we specialize in retirement plan audits. We have the ability to offer assistance entirely off-site with little or no distraction to your daily office routine. We also offer flat-fee pricing so there are no surprises on your bill when the job is complete. For assistance contact our office at (866) 497-9761 to schedule an appointment.