If you are the Plan Sponsor of a 401(k) plan, you may have been told that you have a qualified plan. Have you ever wondered what that meant? It is actually a very important distinction to 401(k) plans, and was created by the Employee Retirement Income Security Act (ERISA). This Act was enacted in 1974 to provide protection to workers' benefits, including their retirement accounts. Certain plans are deemed to be "qualified" such as 401(k) and 403(b) plans. Other plans such as deferred compensation plans are deemed to be non-qualified.
So, what is the difference, and why is this important? Qualified plans must meet specific ERISA requirements. Requirements in the areas of participation, vesting, benefit accrual, funding, and providing plan information to participants are all covered under the ERISA guidelines. The plans that are qualified allow participants to defer compensation into these plans with the taxes on that income deferred. Also, the income that the investments held by the participants of the plan also accrue tax-free, until the amounts are withdrawn by the participant. This allows the accounts to grow more quickly. It also allows participants to accumulate enough in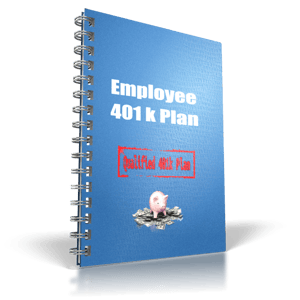 their overall account to help with their retirement expenses when it is anticipated their tax load will be smaller. In addition, any contributions made by the employer into a qualified plan can be deducted on their tax returns.
What makes a plan qualified?
All employees that meet the eligibility requirements of the plan must be allowed to participate. Employees may choose not to participate, but they must be given the option.


A specified portion of the employee base must be covered by the plan.


After a specified period of employment, a participants' right to full benefits must be non-forfeitable. This means that they are entitled to the full benefit once they have worked the specified period of time. This is true even if the employee terminates employment after the vesting date is reached.


Benefits under the plan must be proportionately equal in assignments to all participants. This is designed to prevent the plan benefiting higher paid employees more than others.


There are specified disclosure requirements that all qualified plans must follow.


Participant accounts under these arrangements are owned by the employee. They are separate and distinct from employer accounts. The employer is not allowed to include them in their financial statements or claim ownership of the amounts in participant accounts for any financial purpose.
Note that qualified plans have tax restrictions and other regulations that must be followed to remain qualified. We recommend you consult with your tax advisor, 401(k) service provider or plan auditor for more information on these specific requirements.