As we continue to navigate through the Covid pandemic, employees and 401k Plan participants have often needed extra income to supplement lost or declining income caused by the economic situation from the pandemic. Some have sought out the funds in their 401 Plan account as a partial solution.
If you are the Plan Administrator for your company's 401k plan you may have seen a larger number of requests for distributions due to this event. You may be wondering, if you should concerned about this activity. Are there actions that I should be taking to verify these are legitimate requests and my Plan will remain compliant if the funds are withdrawn? When you're the Plan Administrator for your company's 401(k) Plan, you have a fiduciary responsibility to the Plan and to Plan participants. This responsibility covers all aspects of plan administration. This blog post will discuss responsibilities related to Plan distributions. Often a Plan administrator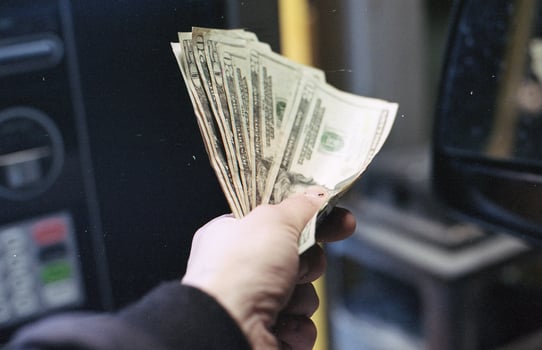 relies upon the Plan service providers to administer Plan distributions and loans. This is convenient but it does not relieve the Plan fiduciaries from their responsibilities. We recommend all Plan administrators follow the below listed procedures related to Plan distributions.
Review all distributions as part of processing. Verify the participant is entitled to receive a distribution per the Plan Document requirements. Ensure the plan record-keeper is calculating vesting and tax withholding for the distribution.


When an employee terminates service from your company, develop a checklist covering items that you need to address as part of the exit process. This should include distribution options and a review of Plan loans held by the participant.


Review Plan loans when they are initiated to ensure the amount requested is allowed per the Plan Document. Ensure your payroll process is set up to initiate the loan repayments per the amortization schedule and that the schedule is set up to mirror your payroll timing.


Periodically review outstanding participant loans to ensure the repayments are current. Any loans that have not had regular repayments should be reviewed with your service provider for potential default procedures.


Review with your service provider the process for notifying participants of the required minimum distribution requirements. Ensure these distributions are being handled appropriately.


Discuss the tax withholding and 1099R process with your service provider to ensure they are addressing these requirements appropriately.


The rules regarding hardship withdrawals from a 401(k) Plan have changed. We discussed these in a separate blog post but we recommend you review the specific rules in this area with your service provider.


The CARES Act was initiated by Congress in early 2020 to assist various portions of the economy with adjusting to the challenges posed by the pandemic. One portion of this Act impacted 401k plans, specifically loans and distributions. If you adopted this Act for your Plan, participants may have taken Covid distributions if they met the specific required criteria. They may be allowed to pay that money back if so desired to bump up their retirement savings. Again, we recommend you verify with your service provider what specific portions of the Act your Plan adopted and what are the requirements related to any Covid distributions taken.
We understand that you may have limited knowledge with regard to 401(k) processing, but you are not allowed to outsource your fiduciary responsibilities to your service providers. Some time spent reviewing the above items can help ensure Plan administration is being handled appropriately.
At Summit CPA we specialize in retirement plan audits. If you would like to discuss our audit process in more detail or need an audit contact our office at (866) 497-9761 to schedule an appointment. We can help you navigate the world of the 401(k) audit as proficiently as possible. We also offer off-site assistance and flat-fee pricing so there are no surprises when the job is complete.