It is very important as a Plan Fiduciary to ensure that you have chosen a qualified auditor to conduct your benefit plan audit. There are several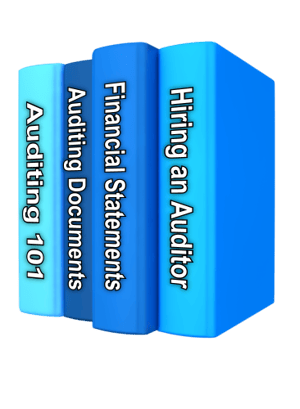 items to research as you are making your selection, besides simply asking how much the audit firm will charge for the service.
You should review the following items:
Is the audit firm/auditor licensed in the state that the plan operates in? Each state has specific audit firm licensing requirements, and you should be able to verify online if the audit firm is licensed in your state.


Is the audit firm a member of the American Institute of Certified Public Accountants' (AICPA) Employee Benefit Plan Audit Quality Center (EBPAQC)? This is a voluntary membership group within the AICPA that member firms utilize to ensure they are conducting their audits per all industry and regulatory requirements and to improve overall accuracy and efficiency in employee benefit plan audits. It is also place to discuss among the member firms unique situations that require consultation. You can verify online at aicpa.org, under the "For the Public" section of the website, all firms that are members of the Quality Center.


Has the firm had a recent Peer Review conducted? If so, ask for a copy of the report and verify the report shows a rating of "Pass." This is the highest level available from the review. Also, the report should indicate that the reviewer included a benefit plan audit within the audits selected for specific evaluation as part of the process.


Ask the firm how many benefit plan audits they conduct each year. A report prepared by the Department of Labor has shown that those firms that conduct more audits in this area produce better results than those firms that conduct only a few audits each year.
Once you have completed your due diligence and selected your plan auditor, it is important to work with them to get the audit started. This will require providing the documents needed to ensure the audit is completed as quickly as possible to meet the IRS and Department of Labor deadlines.
As the plan sponsor, when it's time to audit your plan, it's vital that you hire an experienced auditor to ensure your plan is in compliance. At Summit CPA, we specialize in retirement plan audits. We have the ability to offer assistance entirely off-site with little or no distraction to your daily office routine. We also offer flat-fee pricing so there are no surprises on your bill when the job is complete. For assistance contact our office at (866) 497-9761 to schedule an appointment.