On the Summit CPA 401(k) Blog we publish a blog a couple days each week, to bring you helpful information that will assist you with your 401(k) Plan and administrative duties. Here are our top five posts last month: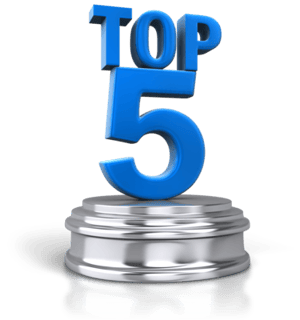 120 is the Magic Number for 401k Plan Audits If you've been tasked with managing the 401k plan at a growing company, and are unsure of whether or not you're required to undergo an external 401k audit, there's one number to keep in mind: 120. Find out why.
The Benefits of Having a 401k Plan Everybody loves a tax break, right? Well, good news! Find out how you can cut your tax bill by taking advantage of pre-tax contributions to your employer's 401k plan.
401(k) Plan Investments – Pooled Separate Accounts There are many different investment options available to a Plan Sponsor when initiating a new or administering an existing 401(k) Plan. Find out about your investment options.

Why Does My 401(k) Plan Need a Fidelity Bond?

As the sponsor of an Employee Benefit Plan (401k Plan) you are required by the Employee Retirement Income Security Act of 1974 (ERISA) to maintain what is called a "Fidelity Bond" for your plan. Find out why.
FullScope Limited Scope When you own a business that offers employees a 401k or other retirement plans, it's a good bet that there may be an audit in your future. The question is, what kind of audit will be needed for your plan? Will you need a full scope or a limited scope audit for your plan?
At Summit CPA, we're passionate about changing the way people think about accounting and 401(k) Plans! We're a fully distributed company offering Virtual CFO Services, 401k Audits, and CPA Firm Augmentation. We hope you'll subscribe to our blog (below) if you'd like to connect with us and have our blog posts delivered directly to your inbox!